Engage Quickly with Customers Through
Conversational AI
Automate Customer Communication and Outreach with AI-powered Chatbots
Request A Demo
Create Rewarding Conversational Experiences
leveraging AI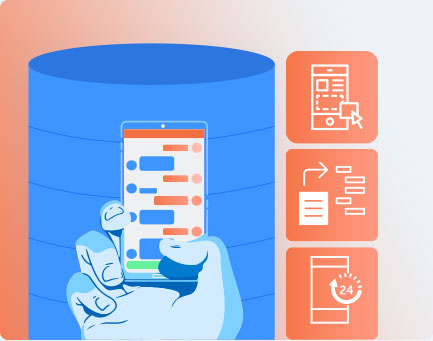 Once buried within our favorite movie, AI is now the technology powerhouse which everyone is willing to inculcate within their organization. AI-powered Chatbots are transforming customer care and creating rewarding customer experiences like never before.

Customers today shop in a world of immediacy and expect to have access to services 24×7 while having a personalized people support. This can be achieved through Natural Language Processing and Machine Learning. A conversational experience is created by integrating search into a conversation, filtering information and making navigation easier through conversations that would appear on the right channel of communication.
Transforming Customer Communication and Outreach
Across Industries

Insurance
The insurance agent's app helps you optimize sales processes by helping agents view records easily, communicate customer history before-hand and help in managing the team better by increasing transparency. It tracks daily activity, helps agents in lead enrolment and helps agents carry out personalized conversations with every customer

Aviation
Airline services can be taken to a higher altitude using chatbots for checking flight prices, comparing, booking tickets, web check-ins and answering customer's frequently asked questions.

Retail
Chatbots are providing a hands-on experience by quickly addressing customer inquiries, providing them store locations, recommending products based on customer preferences, and sending notifications and alerts for ongoing offers and discounts.

Hospitality
Chatbot becomes a travel experience enhancer by providing travel choices, journey patterns, and itineraries. Recommends places to visit in accordance with the customers' previous visit or other trending places. Assists the customers with hotel rating inquiries and payment methods.

Health Care
Chatbots have made it easy for patients to book appointments for regular checkups, tests or consultation. Chatbots are extremely efficient in retrieving patient history and information for both patients and their physicians.

Banking
Banking chatbots would carry out routine PFM operations, help with person to person lending, maintaining payment wallets and many other banking functions at your fingertips
Streebo Chatbot Builder
Streebo's revolutionary chatbot builder allows IT and Line of Business to build interactive and intelligent chatbots easily using drag and drop! They can be embedded on the platform of your choice – web, mobile app or third-party chat clients like Facebook Messenger and WhatsApp. With a unique point and click integration interface, Streebo Chatbot can fetch data from any existing backend like CRM, internal system or third-party applications without having to write a single line of code. Redefine interactions with your customers with this low code chatbot building tool.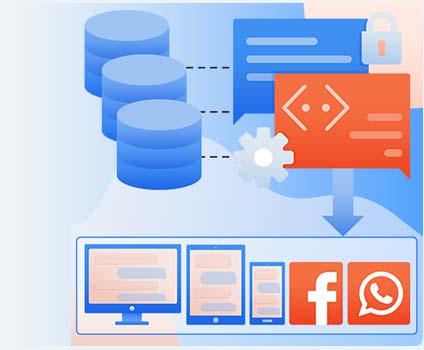 Conversational AI Platform
Conversation is the lifeblood of communication. Now that communication isn't just between humans. They want to be able to control device, cars, mobiles, and wearables to access and manage online services and connected technologies. People want to use natural everyday language when they talk to technology, and they expect to get intelligent responses. Streebo's software platform allows you to build conversational AI solutions which interprets what users are communicating in any language through voice, touch or gestures to communicate. Conversational Ai platform gives you the ability to add a natural language conversational dimension to technology.

But not only that, but it also gives you unprecedented insight into the voice of your customer by providing data which lets you understand every single conversation being held and then the means to act on it. Natural language analytics platform which uses highly individual and intuitive user interface, powerful automated coding facilities and machine learning capabilities while deploying highly-scalable cloud-based architecture across multiple languages, devices, and platforms which delivers a speech-enabled interface that supports omnichannel strategy.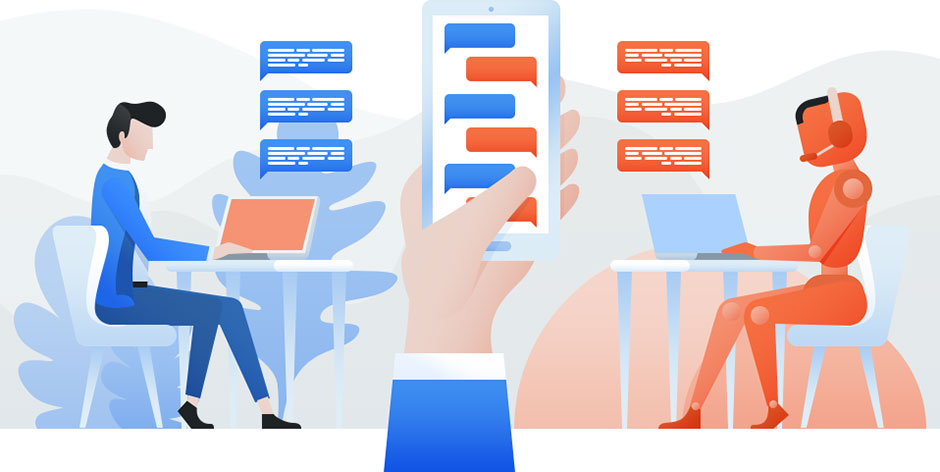 Key differentiator Of Streebo

No Coding Needed
'Drag and Drop' Interface for easier creation and management of chat interfaces

Cross-Platform Availability
Embed Streebo chatbot on your website, app or on 3rd party chat messengers like Facebook Messenger.

Comprehensive Security
Powered by IBM Technology, Streebo Chatbots are highly securesecureStreebo HR chatbots

Flexible NLP Selection
Select an NLP of your choice – be it IBM Watson, Wit.ai or any other and we will integrate the bot accordingly