Automate Enterprise Form Creation with Streebo
Streebo Mobile Forms is a revolutionary software for migrating all your paper forms or PDFs
to mobile within hours.
Forms Automation Software for Transforming
Your Enterprise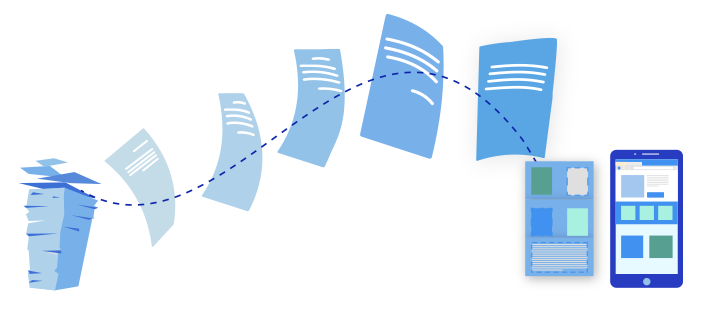 Want to mobilize your enterprise forms but worried that it might take an unreasonable amount of time and money? Streebo's Form automation Software will help you convert all your enterprise forms to mobile, thus improving your data collection and driving productivity at large. Built using IBM's Forms Experience Builder, this mobile forms solution will help you migrate all enterprise-ready forms to mobile quickly. Your IT team can now use shorten time to market for migrating your printed forms, PDFs and desktop forms to Mobile devices.
How this Forms Automation Software Works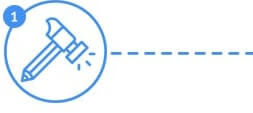 Build Forms using Form Builder
Build highly intuitive forms with workflows, access control and security features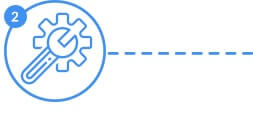 Customize Forms & Add Device Features
Apply custom branding, and add camera, barcode, e-signature facilities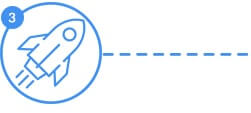 Deploy Forms on Web, Tablet & Mobile
Create a single code, omnichannel form for all platforms and OS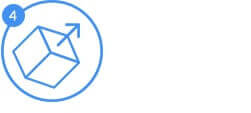 Extract Data OR Share with others
Connect the form to your existing backend, extract/mail data in any format
Powerful Forms Solution to transform your Enterprise
Build attractive forms with preconfigured templates containing a variety of fields, checkboxes and radio buttons which can collect information in the exact format you need. Improve the quality of your data by using mobile features like image capture, GPS tagging, E-Signature, Barcode/QR code scanner and more in your enterprise forms. With ability to add complex conditional logic to your forms, Streebo helps you improve the quality of enterprise data. Moreover, with offine support, these forms can easily work even when being used from remote locations having no internet connectivity.
Workflow Support & Strong Integrations
for Faster Decisions
Routing of enterprise data is now very easy through the workflow support provided by Streebo Mobile Forms. Employees can now be notified about pending tasks via automatic notifications. You can now enhance collaboration and take decisions faster through the workflow support provided by Mobile Forms.

This forms automation software provides a simple and easy to use interface for integration your enterprise to any kind of backend systems. With a 'Point and Click' interface, these intuitive forms and apps can easily be wired up with your enterprise backends like CRMs, ERPs, databases, Core Banking systems and more.