Digital Insurance Agents:
The Future of Insurance Industry!
Powerful Insurance Chatbot to supercharge your
Insurance Company
GET PERSONALIZED DEMO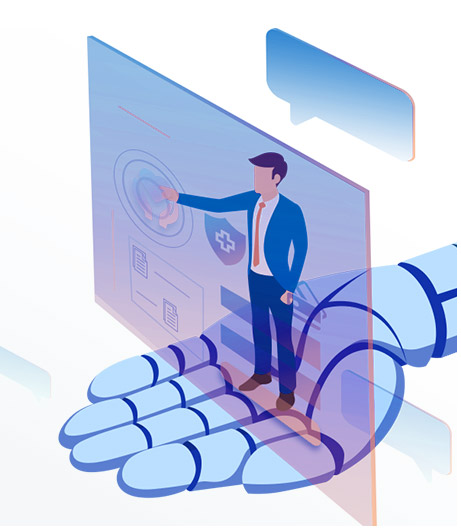 Truly Connected Customer Experience with Insurance Chatbots
The Insurance Industry has used eMails and IVR (Interactive Voice Response) to handle customer queries while the Insurance agents, handhold customers through the various stages of awareness, consideration and finally buying an Insurance policy. However, today technologies like the AI infused Insurance Virtual Agent are taking the customer service to the next level. Customers use these digital assistants to check insurance plans, compare policies, calculate premiums, and finally make a purchase. Agents are also able to sell insurance services with more confidence by using the chatbot to retrieve information and insurance plan comparisons. These next-gen cognitive bots help insurance companies to cut down response times, empower their customers, to build a Brand that customers trust – hence lead to revenue growth.
Insurance Chatbot Use Cases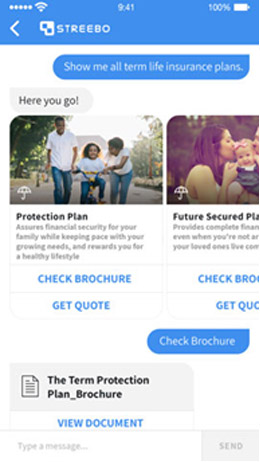 Document Retrival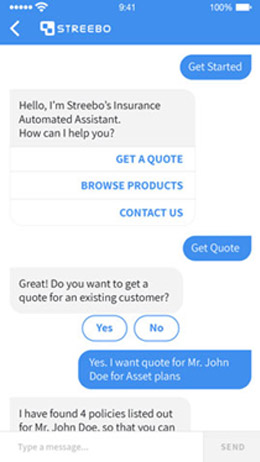 Lead management and Reporting
Lead management and Reporting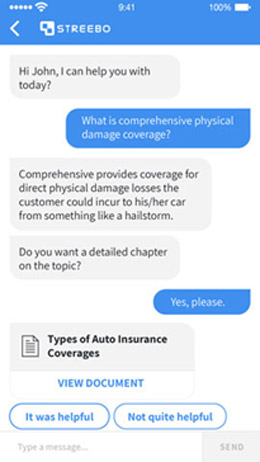 Quote generation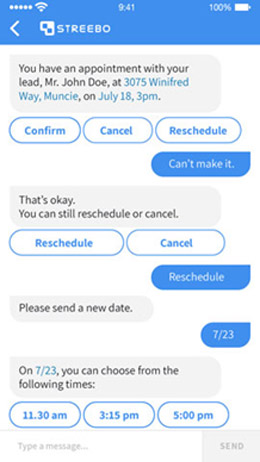 24/7 Agent service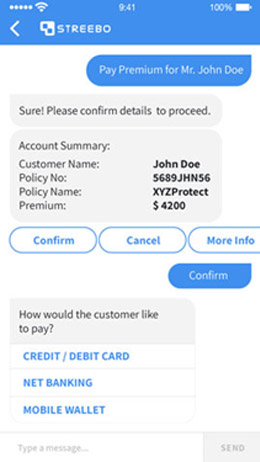 Agent Training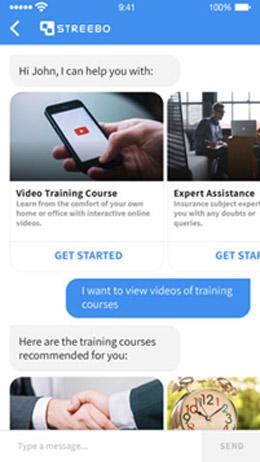 Claims Settlement