IBM and Streebo team-up
to Digitalize Health
Insurance Business!
Crafting a collaboration platform to enhance the user
experience and improve organizational efficiencies
GET PERSONALIZED DEMO
Digital Transformation for the Healthcare
Insurance Business
Both, the modern-day consumer and the employee, want to adopt a digital approach. While the consumer wants the insurance provider to be available 24×7 to resolve queries and provide instant access to data on demand; the employee wants to be empowered by easy access to accurate information that helps him to sell/process confidently. Similarly, the hospitals, pharmacies and pathology labs also want to connect with insurance providers digitally. Digitizing health insurance business will streamline a host of processes such as sale, purchase, distribution, claim settlement, and grievance redressal, thus addressing the needs of the customer, the employee, the partners (like hospitals and pharmacies) and the insurance agents.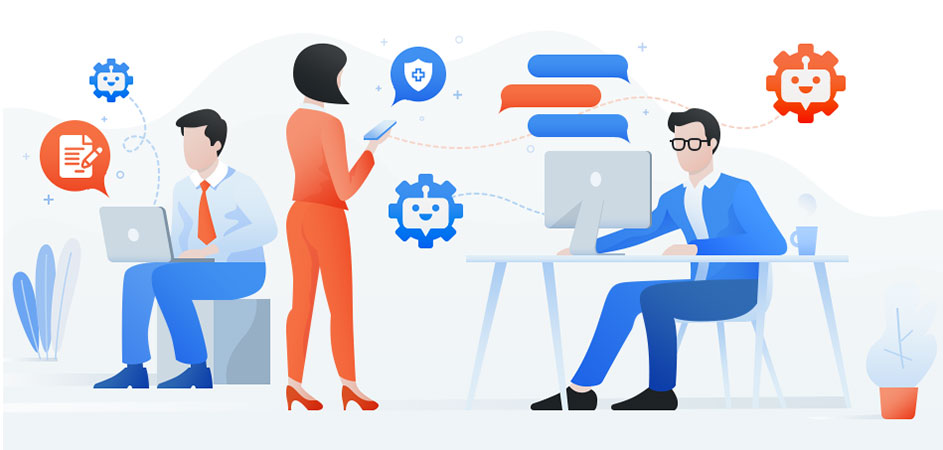 Healthcare Insurance Suite – powered by
IBM and Streebo

Box
Securely manage share and access your files from anywhere

IBM Connections
Bring all your people on a collaborative platform and perform at peak productivity
Digitally Powered Healthcare Insurance Ecosystem
For Customers

Compare Insurance plans and take an informed decision

Pay premium or renew a policy

Get cost estimates and plan ahead

Locate agents easily

Locate nearby hospitals, medical facilities, and physicians

Check co-pays deductibles and more
For Agents

Get important notifications, updates, and policy requests

Easily tap into the knowledge center and sell with confidence

Manage quotations, leads, and claims processing efficiently

Make a premium payment on behalf of the client
Other Stakeholders

Hospitals
Collaborate with the Insurance provider to share medical reports

Pharmacies & medical stores
Share invoices and medical bills for immediate filing processing

Laboratories
Upload test reports over a secure platform to help insurers and approvers access the claim

Insurance inspectors and approvers
Collaborate and send approval/rejection reports
Benefits of IBM + Streebo – Healthcare Insurance suite

40% reduction in Development cost

Faster time to Market

Modernized insurance compliance with secure storage using the box platform

Set up security governance and access control for HIPAA compliance

Integrate applications and collaborate eloquently

Move health Insurance claims faster
Box Storage – Where content meets collaboration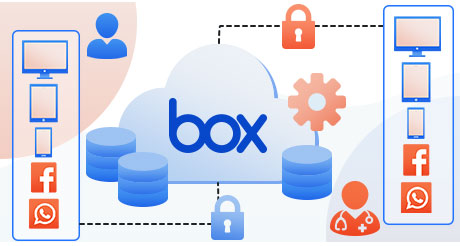 Health data is cumbersome, and privacy requirements are rigid. For Health Insurance providers, management of content, setting layers of access control and modernizing workflows are essential to Digital Transformation. The cloud content management platform – box allows optimum security for storage of highly critical data. With box – insurance providers can store, collaborate, and manage content and processes it at one place while also adhering to health insurance compliance and industry standards.
IBM Connections – Integrated Collaboration Platform
IBM® Connections™ is a collaboration platform that lets organizations improve productivity by allowing teams within and outside the organization, to create and collaboratively edit documents. The cognitive and analytics capabilities of the platform lets the connections make informed decisions and identify priority tasks. A set up of integrated applications and easy communication keeps the employees engaged and the ecosystem agile, thus keeping the organizations productivity at its peak.