Build and deploy cognitive
and adaptive apps in no time!
Now create apps and modify them with ease with Streebo's
unique app builder – Mobile Digital Experience.
Build Smart Apps using Streebo's App Builder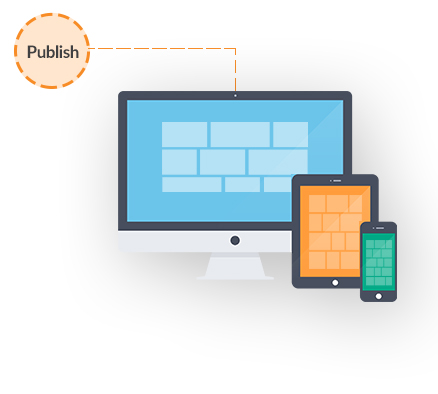 If you've ever dealt with issues pertaining to creating new apps/website or implementing changes then you would have faced challenges such as; longer development cycles, difficulty in modifying them, huge IT dependency, limited device support and ongoing maintenance issues.

With Streebo's app builder, you can easily create cognitive apps with minimal OR no help from IT. What's more? If you want to embed modules OR artificially intelligent features (e.g. Chatbots, Speech to text etc.) in your existing apps OR migrate these apps to more robust and scalable IBM Mobile Foundation OR Bluemix platform, that can be done in no time!
Features

Adaptive
Deploy portals on desktops, smartphones, tablets, kiosks and other devices

Ability to integrate
Employees can search for apps based on the device they're using

Cognitive Capabilities
Restrict portals and application usage to authorized users and devices only

Easy drag and drop interface
Track portal usage and generate reports for internal audits

Flexibility – On-premise, Cloud
Ensure Data encryption and discover, monitor and protect your data
Make your Apps Intelligent with these AI features

Chatbot

Speech-to-Text recognition

Flexible personalization

AI powered engine

Personal Assistant

Powerful Analytics

Visual Recognition

Natural Language Processing
Benefits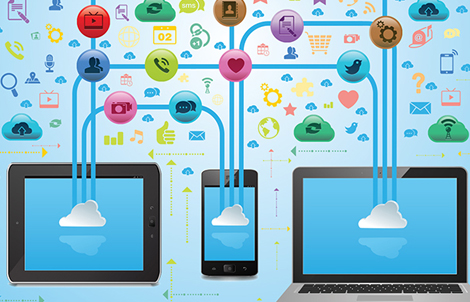 • Cognitive and adaptive features
• Easily managed by Line of Business (LoB)
• Convenient hosting options (On-premise OR On the cloud)
• Flexible deployment within existing app or new app
• Faster time to market (with our library of pre-built widgets)
• Cross-platform omnichannel apps on the go