Capitalize on Streebo Chatbot Garage Offering
Convert any business process to Chatbots with our complimentary
Streebo Chatbot Garage Offering
Explore
Build Super Smart Chatbots 2X Faster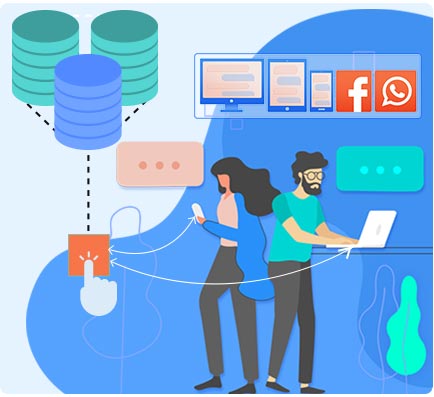 Leveraging industry's leading NLP technologies such as IBM Watson and powered by Streebo's revolutionary DX Accelerator, a unique set of 'no or low code' tooling, Streebo Chatbot builder concocts interactive chatbots for websites, applications and social platforms like WhatsApp, Facebook Messenger or any other Chat Clients in no time! With its unique point and click integration interface, Streebo Chatbot builder helps to fetch data from a variety of backend systems such as; Relational databases, ERPs or CRMs without writing even a single line of code. Moreover, it cuts the development cost for building Chatbot interfaces in half!

Select any business process and enjoy a free Chatbot trial run for 30 Days before you get a full-fledged Chatbot solution on board
Business processes that you may want the Chatbot
to takeover

Answer routinely asked questions (FAQs) that often eat up time of your customer support staff.

Guide employees in selling confidently by helping them access training manuals and product documentation faster

Guide customers through complete buying process.

Quickly compare the price of products/insurance policies/hotels from various channels and recommend the lowest price

Act as a virtual HR and answer employee queries about company policies, leave balance, travel policy and more

Get new leads by adding a virtual assistant on your website/ mobile app and increase revenue
Chatbot Garage Offering – Process

Chatbot Overview and Use-cases
Get an overview of all relevant use cases and industry specific business processes that could be automated with chatbots

Building Chatbots with Streebo DX Accelerator & IBM DX Manager
Using the easy drag and drop capabilities of Streebo DXA and IBM DX manager, learn how to build conversation flows

Structure Bot Conversations and Wiring Intent
Learn how to identify user input and share appropriate conversation snippets using the Bot training tool.

Backend Integration with legacy systems
ERPs, CRMs or any other database can be easily integrated with the Chatbot

Testing and Training the bot
Chatbot is tested and trained to provide a flawless conversational experience.

Bot Security and Governance
Streebo's DXA platform, an IT governance tool for managing security and access, ensures that the trial bot is extremely secure.

Deployment on web, mobile and FB messenger
Choose your deployment platform and experience a conversational Chatbot
Get a Free Trial Chatbot – Up and running in Less than
2 Days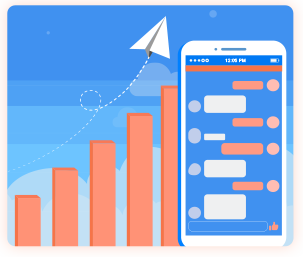 See how a Chatbot transforms your business process and makes it efficient.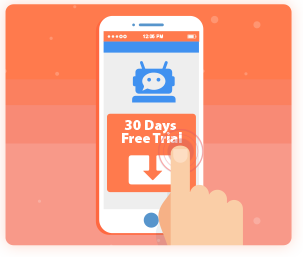 Convert any one business process into a Chatbot and experience higher efficiency for a 30-day trial period.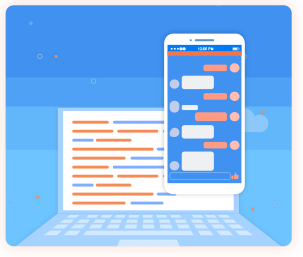 Our experts provide development & deployment support from onsite or remote locations as required.
Key differentiators of Streebo Chatbot Builder

Automation Builder
'Drag and Drop' Interface for easier creation and management of chat interfaces

Cross-Platform Availability
Embed Streebo chatbot on website, app or on 3rd party chat messengers like Facebook Messenger

Comprehensive Security
Powered by IBM Technology, Streebo Chatbots are highly secureStreebo HR chatbots

Flexible NLP Selection
Select an NLP of your choice – be it IBM Watson, Wit.ai or any other and we will integrate the bot accordingly

Flexible Deployment Options
Deploy on premise or on cloud