App Modernization and Migration to IBM
WebSphere® Portal V9
Extend your infrastructure to the cloud, improve application utilization and deliver optimized user experience
Get a Personalized Demo
Migration to IBM WebSphere® Portal V9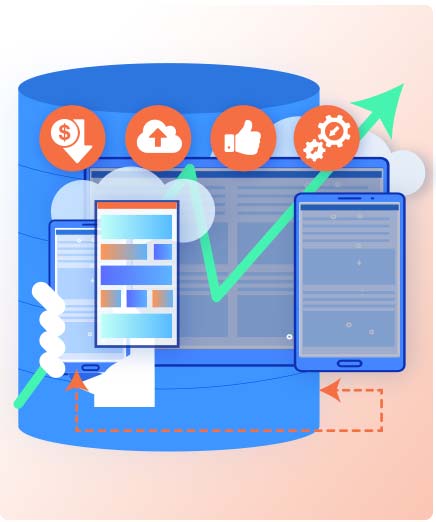 IBM WebSphere Portal helps companies with their digital transformation journey by providing a single point of access to web content, applications and services to deliver optimized user experience on premise or on cloud. App modernization and migration to IBM WebSphere Portal V9 will furnish tools that can respond quickly and thus cater to the evolving user expectations. It enables enterprises to provide omnichannel access, create differentiated, personalized experiences with role-specific content and single sign-on to improve productivity and increase engagement. Moreover, migrating to the latest version allows users to extend your infrastructure to the cloud and create cloud-ready applications that can be easily deployed on various platforms. It enables users to create, access and manage in-memory data grids and monitor caching scenarios to handle transactions for WAS environments. Enterprises can proficiently provision applications as needed on different infrastructures while minimizing infrastructure and operational costs. IBM WebSphere portal V9 allows you to connect existing applications to cloud based services and integrate new capabilities. The latest version is highly focused on extending the infrastructure to the cloud and improve application utilization with the existing investment.
Why Migrate to WebSphere Portal V9.0?

Support for older version – WebSphere Portal V7.0 has ended (on 2016-04-30) so migration is imperative

V9.0 is faster and has new features like DDC and Script Portlet for easy integration

Watson content hub can be easily configured

Management of content becomes easy

Supports Migration to WebSphere Application Server V9.0
Securely migrate your existing applications with Streebo's phased migration approach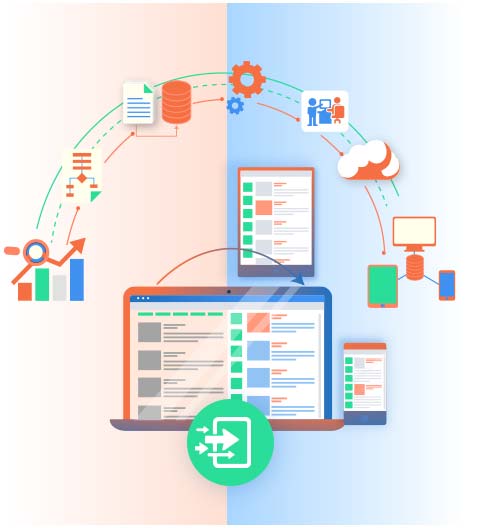 Streebo – a Digital Transformation Company is IBM's preferred partner for portal migration and app modernization projects and has successfully led WebSphere Portal migration for a varied client base consisting of medium enterprise to global fortune 500 companies. Streebo, holds extensive experience in helping clients migrate from IBM WebSphere Portal V7.0, v8.0, or V8.5.5 to Portal v9.0. Streebo with its pre-built components will assemble the solution and provide complete infrastructure, setup and testing support. The infrastructure setup involves portal installation and set-up for content and design library syndication across various environments. Streebo will also attend to any migration issues or bugs in the migrated applications. With our team of experts that comprises of QA testers, technical and business consultants, solution architects and project managers, we offer complete end-to-end support during the migration process. From defining the project scope, analyzing current system and identifying loopholes, scheduling resources, documenting the solution roadmap, implementing various integrations to UAT, system and functional testing, Streebo helps you migrate existing apps with its phased migration approach. Streebo also provides on-site support according to the requirements.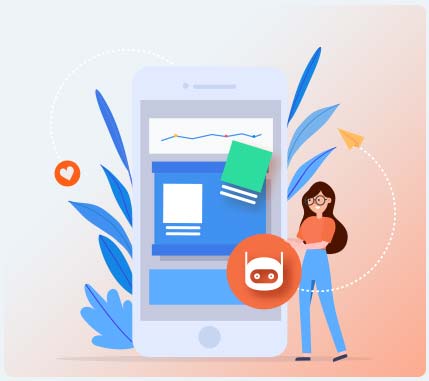 Embed your Application with a Chatbot – powered by Streebo Chatbot Builder & IBM Watson!
Modernise your application with latest features and excellent UI/UX with Streebo powered Digital Experience Accelerator. Experience the power of AI – Embed your application with an intelligent Chatbot powered by Streebo DX accelerator.
About Streebo


Brief History
Headquartered in Houston, TX, a growing profitable enterprise with research labs in Americas and APAC.

Business Partnership
Technology partnerships with IBM, Samsung, Redhat, Philips, Bot Libre as well as many solution reselling and implementation partners across the world.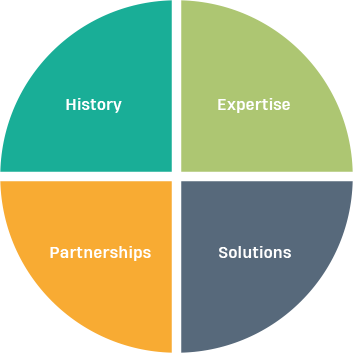 Expertise
A Software Automation, Enterprise Mobility and Conversational AI Solutionprovider with 100+ Digital Transformation Success Stories

Products & Solutions
Award winning suites of Industry and Domain specific platforms and solutions awarded by IBM, CIO Review, Insight Success and Inc. 500 l 5000