Streebo Inc. Extends its Executive Team in North America with a Seasoned Digital Industry Expert from IBM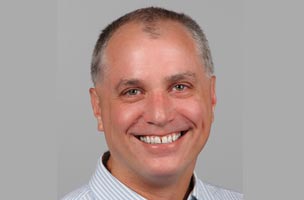 Bill Swatling joins Streebo Inc., a leading Enterprise Mobility and Digital Experience company in the world
Houston, Texas –
August 4, 2016 –
Streebo Inc.
, the leading Enterprise Mobility company, today announced the appointment of Bill Swatling as Director, Streebo North America. Bill joins Streebo to accelerate the growth of its cloud software business by leading sales, marketing, business development and customer engagement in North America.
IBM under its 'Skills for Growth' program, identifies and recognizes innovative business partners with excellent track record in delivering breakthrough industry solutions and places their skilled experts and business leaders to mentor and help them expand their capabilities.
Bill joins Streebo after serving as Digital Experience Sales Leader at IBM where he was instrumental in helping government agencies and commercial businesses find innovative solutions. During this distinguished tenure spanning 20 years, Bill also led digital programs, technical sales initiatives and products for IBM, resulting in improved product adoption, accelerated revenue growth and overall, customer and business partner success. Bill brings extensive experience in business development with IBM business partners. He led and sponsored the business development deals IBM made with Bowstreet, Ephox and Media Beacon to accelerate the growth of the IBM Digital Experience platform.
"Bill brings a strong track record of success in the Digital space. He will run our Mobile and Digital business in North America by providing thought and execution leadership to take Streebo to its next level of growth", said Usman Memon, Founder & CEO of Streebo Inc.
"Many enterprises are embarking on digital transformation journeys, and they are recognizing the incredible power of mobile in driving innovation within their organizations," said Bill. "Streebo is at the forefront of this digital revolution and I'm excited to help the company continue to expand and grow the business."
About Streebo Inc.
Streebo Inc. is one of the fastest growing, Enterprise Mobility solutions company and an industry leader among mobile application developers. Streebo empowers organizations to excel in this challenging economy by rapidly delivering cross-platform mobile apps, featuring the best-in-class UI & UX across the broadest array of industries with a lower total cost of ownership. Featured amongst Insight Success's most promising enterprise mobility companies, Streebo continues to deliver breakthrough mobile solutions.
Connect with Streebo on
Twitter
&
LinkedIn.