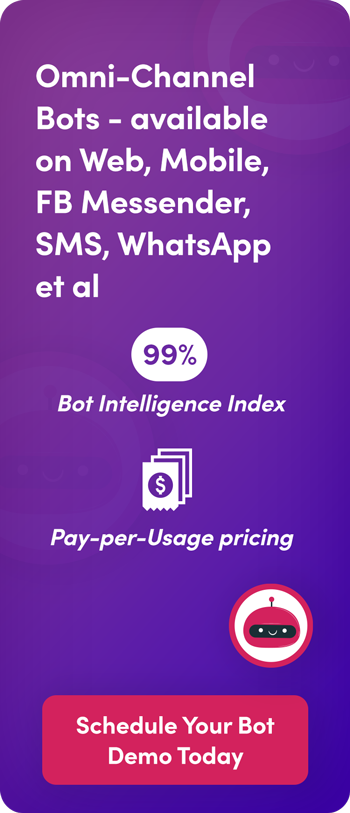 Build Rich Conversational Experiences
with #1 Chatbot Platform
No Code Needed, Select Any NLP Of Choice.
Embed On Web, App, FB Messenger & More
Get a Personalized Demo
Engage Customers & Employees through
Intelligent Conversations
Chatbots are growing in popularity and have opened new realms of customer engagement in the digitalization era. As technology is advancing, companies are looking for new ways to engage with their customers. Chatbots are the newest way that companies are experimenting with, and it overcomes majority of the hindrances that customers used to experience with other touchpoints. 80% business executives have expressed an interest to house Chatbots on their own website.
Learn how Chatbots are transforming business processes across industries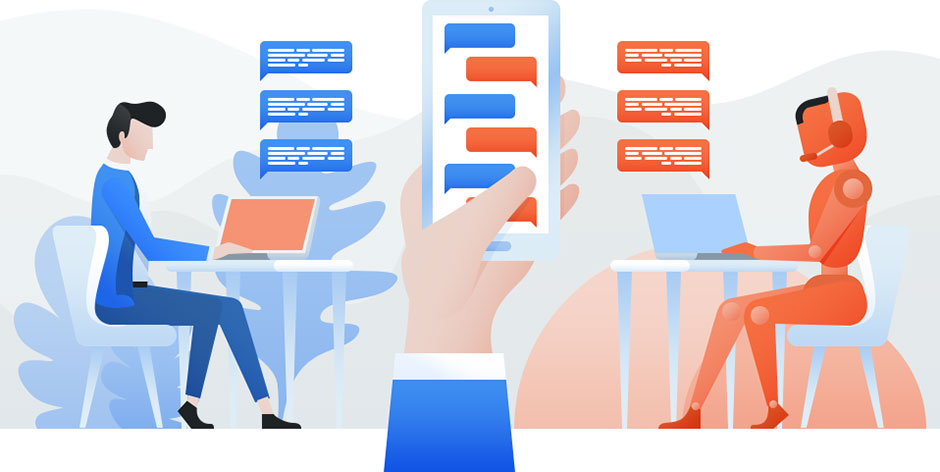 Need for Flexible Chatbot Development Platforms
Current chatbot development techniques are very cumbersome and involve complex programming. The need for flexible and easily modifiable chat builders is key to cater to the changing customer requirements today. Businesses today do not have the time to rush to IT teams for making minor modifications to chatbot responses. Identifying an issue with the current process and making appropriate changes should be the easy for the business teams today, otherwise a chatbot will have the same problems that are currently plaguing websites and apps.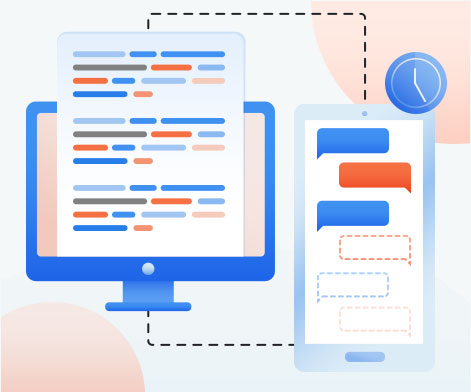 Streebo Chatbot Builder Overview
Build chatbots with Streebo Digital Experience Accelerator (DXA) – a unique set of 'no or low code' tooling that allows IT and Line of Business teams to rapidly assemble sleek and intuitive Chatbot interfaces. The easy drag and drop interface lets you build chatbots in no time! Built in conjunction with IBM Product labs and leveraging the industry leading IBM Watson & Cloud and DX Manager technologies, Streebo DXA cuts the development cost for building Chatbot interfaces in half!
Learn more

Watch Streebo Chatbot Builder in action!
Key Differentiators of Streebo Chatbot Builder

Automation Builder
'Drag and Drop' Interface for easier creation and management of chat interfaces

Cross-Platform Availability
Embed chatbots on web, app or 3rd party chat messengers like Facebook Messenger

Comprehensive Security
Powered by IBM Technology, Streebo Chatbots are highly secure

Flexible NLP Selection
Select a NLP of your choice – IBM Watson, Wit.ai or other - to be integrated with bot

Flexible Deployment Options
Deploy on premise or on cloud

Lower Development& Maintenance Cost
Single code base for all digital assets and automation tool