Ensure seamless functioning of your
Software/Applications with
Streebo's Functional Testing Services
Contact Us
Bring value to software development process with the help of Streebo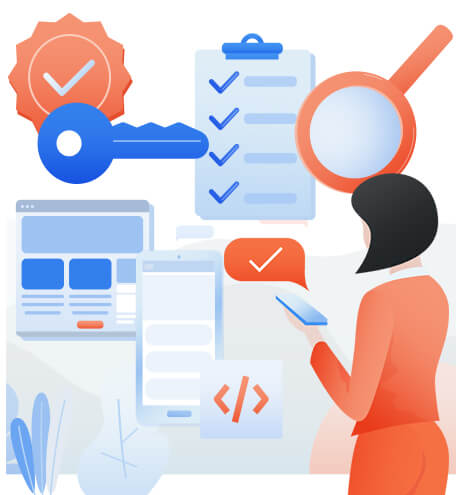 Interacting with users over multiple channels has become normal today. With these changing times businesses need to have a significant omni-channel presence. Applications have become more accessible and vulnerable than they ever were before. In this competitive era penetrated by the apps, it has become very important to provide an excellent user experience. For that, testing has become the most prominent part. Users refrain from using the same service again if they undergo any frustrating experience.

Functional testing helps you bring value to the software development process ensuring superior quality. With functional testing you can achieve some of the quintessential objectives such as Precision, Compliance, Interoperability, Easy Accessibility, and Rendering Secure Interfaces.

Streebo provides you with the ammunition to improve the quality of your iOS, Android & Web app through meticulous testing services. It ensures the smooth functioning of the application adhering to business requirements and integration across channels. The critical aspects are checked continuously for safety and potential bugs. Our comprehensive team of testing experts provide you the best services to rollout robust, scalable and engaging web and mobile applications.