Streebo today announced that American National Insurance Company (ANICO), a major national insurance provider based in Galveston, Texas, has embraced a BYOD ('Bring your Own Device') program to provide sales agents with on-the-go access to client information.
This news builds on Streebo's strategy to help clients dramatically reduce mobile application time to market, cost and complexity, while addressing the explosion of mobile adoption by consumers and businesses alike.
According to the Aberdeen Group, nearly three-quarters of companies allow employee-owned smartphones and/or tablets to be used in the workplace. And this trend will continue to grow. By 2014, 90 percent of organizations will support corporate applications on personal devices, and by 2013, 80 percent of businesses will support a workforce using tablets, according to Gartner.
With several thousand sales agents on the road, ANICO agents were losing valuable time with clients by having to return to the office to process paperwork. And, whenever they needed information on existing client policies, they would have to call either the field or home office — a process that was time consuming and restricting. ANICO wanted to provide their agents with the option of using personal devices, allowing them to work wherever, whenever they needed to.
Working with IBM Business Partner Streebo, ANICO sales agents today are reaching many new customers using a mobile app that provides access to all client information on the road, from any mobile device, including iPhones, iPads, Blackberry, and Android devices.
The agents now have access to real-time searches on existing policies, legal requirements and policy details, helping them assist current customers and sign on new clients on the fly.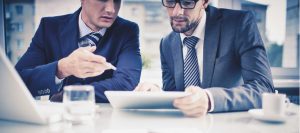 "Working with IBM and Streebo, our agents are now more informed than ever and are engaging with customers at deeper, more personalized levels," said Deanna Walton, AVP Field Systems at American National Insurance Company. "We have had an agent portal for many years, and we knew that a mobile application for accessing policy information was critical in order for us to meet agent demand and stay competitive in the market. In fact, interest in the mobile app from our sales team was impressive, as on the first day of deployment, 100 agents signed up."
All company information is accessible via ANICO's secure extranet, built on IBM WebSphere Portal. "The time is ripe for mobile now. Mobile has moved beyond an information paradigm to a way to really transform the way businesses operate." said Vijay Thirumalai, Managing Partner at Streebo. "The ANICO custom app was created in just 8 weeks, as compared to the typical 6-8 month timeframe — helping slash costs and enable faster time to market."
Streebo created the mobile app using IBM Web Experience software, which provides fast access to enterprise-ready, standards-based, social applications. The power of "build once, deploy everywhere," enables users to build one code base and deploy quickly and easily across multiple channels and devices.
The ANICO mobile application went from concept to production in just eight weeks, compared to the eight month cycle of traditional platform development. In addition, because of this accelerated deployment, the ANICO IT and business teams are seeing considerable costs savings. Moreover, since the application was built on an extensible framework, ANICO can quickly and easily add additional platforms without rewriting code.
About American National Insurance Company
ANICO is a major American insurance corporation based in Galveston, Texas. The company and its subsidiaries operate in all 50 U.S. states, the District of Columbia, Puerto Rico, and American Samoa.
About Streebo
Streebo, headquartered in Houston, TX is an IBM Advanced Business Partner. Streebo specializes in enterprise mobility and multi-device solutions. Streebo enables enterprises to surface their Portal and non-portal applications, content and processes on smart devices using "Code once, Deploy everywhere" strategy.
Learn more at www.streebo.com/mobile.