You are a leader and always believe in bringing innovation whenever & wherever possible. You have just got introduced to a new tool that your team will be grateful about. It can prove to be time-saving and economical. There are ideas in your mind to implement the tool, and you cannot wait to share this great news with your team – and start the transformation Journey- towards optimum efficiency and higher productivity.
Sounds perfect – doesn't it? However, bringing change and making people settle down to this change is not easy. There will be resistance – so be prepared for it.
From books to biology, everything has changed, everything is digital today. In this digital era, every industry in the market and every department of the company is transforming. Those who do not transform, get disrupted!
Hence, although it is challenging to introduce new digitally driven accounting system to the team- it cannot and should not be avoided.
One thing that you should be sure about is that no innovation should lead to confusion or frustration in the company. Instead, it should be seamless. How will you do that?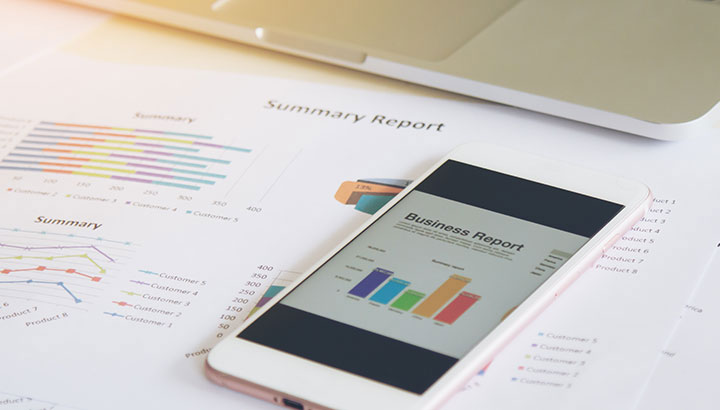 Digital Transformation in Accounting
Let us mull over this scenario:
When you introduce a new system at the workplace the first act of resistance is: "A new system? Do we have a training session for the same? No! I am already exhausted."
"What if I fail to work on this system? I am afraid."
At this stage, it is important to warm introduce the team to a new set-up and guide them to reach the destination with ease and positivity. Feed the concept to your team in a piecemeal fashion. Understand that it will be challenging in the beginning and will be acceptable and adaptable with a step-by-step guide.
Launch a Paperless Office!
When you envision an organization without papers, take an opportunity to allow your team to imagine their system the same way. For making team digital ready, prepare them for digital data and not just data. It means to work on a digital platform. All the numbers and figures are going to be digits on the screen and not numbers on the paper. Let your team foresee corners of the office free from overloaded and unmanageable papers. Long procedures of data receiving, scanning, printing will no more be a part of the system, so gear up your team for automated data and system. Let them be familiar with digital-version of documents, working from e-mails, pdf documents and everything digital. The team of accounting will add key features of adopting automated book-keeping, digital paper works, and scanning data software.
Educate Your Employees
It's time that you sell the benefits of new technology to the team. Understand that different people see, understand and learn differently. Not all your team members have touched digital system, some are still unaware of the benefits it provides. It is important to look at the system from your team's perspective. Don't just share your ideas with them, make them understand the new experience. Explain the system by giving examples. Start firstly with a small overview highlighting 2-3 features that particularly interests your team in managing all the paperwork.
Let's take the example of making changes in the document. For data submission or proofreading, individuals do not need to make changes on the paper and then take multiple prints. Instead, one can simply highlight required changes on the document itself ensuring no wastage of resources and time. Similarly, electronic signature, file scanning can be explained to the team. Schedule short meeting, make blogs, newsletters to help to spread the importance of the digital step.
Also, be prepared to answer different type of questions.
Involve Your Team Members at The Time of Setting Up the Workflow Process
Every business has a different workflow process. At the time of planning the change, make sure that the implementations are aligned with those in the minds of the team.
Team members should know what point of the step is taking change. Consider every party involved in accounting- staff members and vendors. Vendors who are in direct contact with the accountants of your organization should also be the part of learning population. Instruct the vendors about step-by-step wise procedures to follow.  Consider the entire team and make sure no one is missed out.
With your team, find the strategy and implement it with a discussion.
1).  Mark the date for going paperless. Set the date in everyone's calendar so everyone knows when to begin.
2).  Use cloud for storage and say no to papers for storage. Ask them to store data safely.
3).  Make logical and structured file and file system.
4).  Scan whatever is required for the tasks.
5).  Schedule some meetings for clear understanding.
It is essential to ensure complete link of the systems. Whole system should be aligned in such a way that the co-ordination matches, and the changes are set in the minds of the people accordingly.
Work in Teams, Work with Teams
Member's opinion, suggestions and questions are as valuable as your idea of innovation. Not all doubts are clear in one go. There are chances that some members are still hesitating to raise their question or are still carrying the baggage of risks in their mind. After making them understand the whole system, practice it with them. Practical application can do wonders. Before the final implementation, let them get charged up to tackle some cases on their own. Then, take inputs from them. Listen to their valuable feedbacks and use it. Collect more insights from your team's perception of how these features can be applied in some other way as well. Identify the potential of the system and your team. Therefore, work closely with the team before the final implementation of the system.
So, are you geared-up to set a paperless accounting system at your organization?
Streebo offers Cloud DXA – a unique product, build specifically for small and medium enterprises, mobilizes your enterprise by opening different interfaces on various devices such as smartphones, tablets, laptops and kiosks among others. With simple drag and drop interface create forms and apps in no time for your department It comes with intelligent AI features such as chatbot and more. An organization can easily create sophisticated workflows with process digitization thereby increasing the company's digital footprint. Reduce dependency on IT, increase productivity and cut the operational cost in half!