As a rule of thumb, there must be a human-centric approach for every HR experience that we provide to all the members of the corporate community. However, catering to the immediate requirements and queries of the fast-paced millennials calls for digitalization of day to day HR processes. The digital transformation not only helps us to be process oriented but also ensures optimal output.
Below are my experiences on how we got started with the Digital transformation of Human Resources processes at Streebo: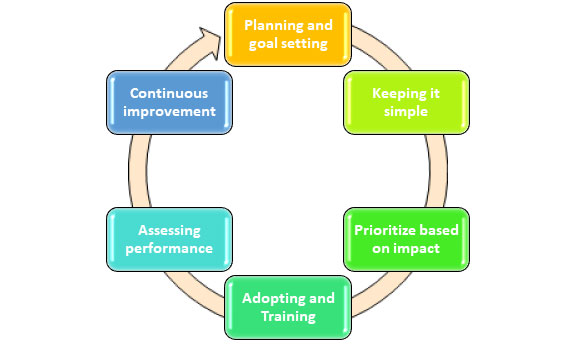 1. Identifying the need
Before we began our digital transformation journey, our first milestone was to formalize and streamline all the human resources processes like recruitment, leave management, performance appraisal process, employee onboarding and exit, the confirmation process, etc. We had to first do trial runs and keep changing/upgrading these processes to a foolproof and absolute maturity, beyond which there was no major modification possible. Gradually we started driving these processes on Excel sheets and emails – and then brought both the HR team and other departments on to the streamlined processes. These processes once streamlined and implemented, soon became monotonous and energy-sucking – which called for digitalization!
2. Prioritizing based on the impact
Undoubtedly there was a long list of processes that needed digitalization. However, leave management process topped our list. Leave management is a tedious process and needs compilation from various sources. For a small organization with a smaller number of employees – manually managing leaves is possible. However, for a growing organization with an average of 15 new onboardings every day, it is not a good idea to invest precious hours of an HR consultant in such manual work.
We discussed with our digital transformation specialists and charted out our requirements, our policies and the processes that needed automation. Based on this charting and analysis, leave management process was planned and prioritized for digitization. Soon, other processes like Recruitment, Performance Appraisal, Payroll, Travel booking, inventory, etc. followed suit.
3. Keeping it simple
During the requirement gathering sessions, we were very clear about not overcomplicating the applications. We insisted on making the user interface should be easy and self-explanatory. Overcomplication is always the biggest hindrance in any change management drive.
We chose Streebo Mobile Forms as an ideal product for transforming a mundane and cluttered process into an easy-to-use system. The simple drag and drop interface of Streebo Mobile Forms makes it very easy to build forms for non-IT teams. We were happy with the uncomplicated features and a smooth user interface – building forms felt like a breeze. Besides, it is very easy to download reports in an excel format with all the personalized data.
4. Adopting and Training
Once the applications were ready, the first step was to get familiarized with the workflow. Training internal HR team to implement it was only half the battle won – we had to motivate all the other teams to adopt a digital mindset. The good part of working with an agile bunch of techies is that they embrace automation with open arms – but with positive reinforcements. We conducted workshops on how positively digitalization impacts the ecosystem; parallelly coaching them on how to use the system. Taking one step at a time, we successfully deployed various systems – which paved the way for other processes to be automated.
5. Assessing performance
Now:
–    Timesheets are tallied with the leave records of Leave Application System
–    Performance is backed by accumulated projects on Exchange and Performance Management System
–    Hiring plans are influenced by the data from the Recruitment Management System
–    Inventories are tracked through the Inventory Management System
–    Employee queries are addressed through Employee Assistance System, etc.
Our key takeaways were:
–    With a focus on the core competencies and a reduced workforce engagement for monotonous activities, recruitment and succession planning improved to 198%
–    By value-add to the organization with proper data-based reports, the HR team evolved from a cost center to a strategic adviser and change manager
–    Cost of HR consultant per employee reduced by 30% in the first year of deployment
–   We introduced friction free/transparent policies and an engaging culture, which reduced the employee turnover from 35% to 22% within one year of digital transformation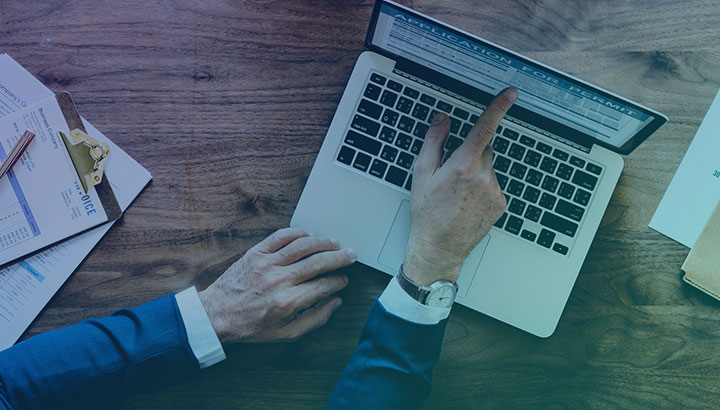 6. Continuous Improvement
All the applications and systems underwent an organic evolution and were transitioned on to Streebo DX Accelerator, which provided us with an advanced and bundled version of all the apps at one destination. Streebo DXA has a lot of added features that its predecessors lacked.
Also, Chatbot is being included in applications like Leave Application System and Employee Assistance System to give all the users an amazing experience.
Digital transformation helped us to not just rely on our guts to make decisions – now we had structured data which bestowed confident conclusions. We are now free from the shackles of an outdated trial and error method. We have made our processes and policies trustworthy – thus ensuring an HR-employee collaboration instead of inflexible enforcement. My personal growth in this entire journey was to metamorphose from a People Manager to a Digital Transformation Leader.