On November 8th, 2016, the Government of India took a revolutionary step of ceasing the usage of all the INR 500 and INR 1,000 banknotes as a form of legal tender in India. With a larger purpose to curb the inflation, terror-financing, corruption, illegal dealings, this phenomenon is an opportunity for bankers to open new accounts for those unbanked people and strengthen financial inclusion.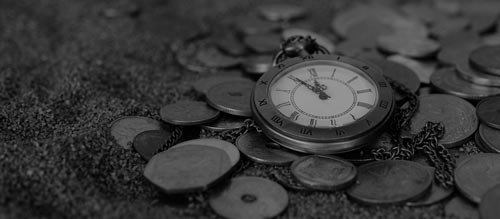 India's economy relied predominantly on cash and millions rushed to banks to exchange their cash, deposit excess cash and get banking & online accounts opened. There have been innumerable stories of the common man standing in seemingly never-ending queues and facing a multitude of issues to get access to their own finances. People are now visiting bank branches to open accounts, deposit their cash and enquire about various financial instruments, such as Fixed Deposits, Mutual Funds etc. According to bankers, the number of new accounts opened has increased substantially over last weeks (From an average of 15-20 new accounts per week at mid-size branches to 145 – 170 per week), an estimated increase of 700% in opening new accounts.*
With the advent of smart devices, so much more riding on enterprise mobile solutions, banks that host a set of complex security, management, cost, compliance, and legal issues need to exert proactive measures to gain control of this spiraling complexity amidst this fast-paced change.
In such times of enormous stress, banks had to ensure that they vigilantly verify deposits & manage account openings properly to ensure that there were no malpractices.
This move has made one thing very clear: Banks need to undergo a Mobile Transformation in order to handle such emergencies and prosper in the 'digital' world. If banks had a mobile solution with real time alerts and custom notifications, this crisis could have been handled far better than the current scenario. Just having a mobile application is not enough, the underlying platform & app technology should be flexible enough to push notifications & include new processes within minutes.
To counter the overcrowding counters and never-ending queues, banks could have
Added ATM Locators & pointers on working ATM's
Alerted their existing account holders of their nearest Bank cash availability
Empower Bank Employees with tablets for creating multiple cash deposit counters
Give Account Opening solutions with Biometric device for e-KYC Capture
Handle long queues by having scheduling forms so that customers could book their slots & not wait in line for a long time
A flexible mobile solution would have been a god-send for banks. Crowds would have been smaller & manageable & the chaos could have been handled better through proper information & dissemination through these apps. If the banks had a powerful mobile solution handy, they could have used this method to efficiently spread awareness, resulting in better informed customers.
As a next step, we are seeing a large move towards digital transactions and banks must look for Mobile & Virtual PoS systems to transition India into a cashless economy. India is seeing a very high year-on-year growth rate for registered Internet users – an impressive 32 percent and banks need to realize the importance of investment in correct mobile & digital technology to achieve success in the future.
Read more on our banking solutions here.