Conversational Interface (CI) and Conversational UI (CUI) has lately been trending in the tech websites and forums. And it is for a good reason. CI enables user to interact, converse with machines and apps in their natural language which is akin to human-to-human interactions. This results in a seamless experience for the user making them comfortable with their interactions with business and brands.

Traditionally, every website is equipped with a standard contact form (which is a web form) which a user needs to fill in case they need to share a concern or raise a ticket or simply have a query. This would entail a process which could take days and in cases weeks to get a query resolved. However, with CI it is possible to convert your TAT from days to minutes – leaving an impression on your prospective customer that you care.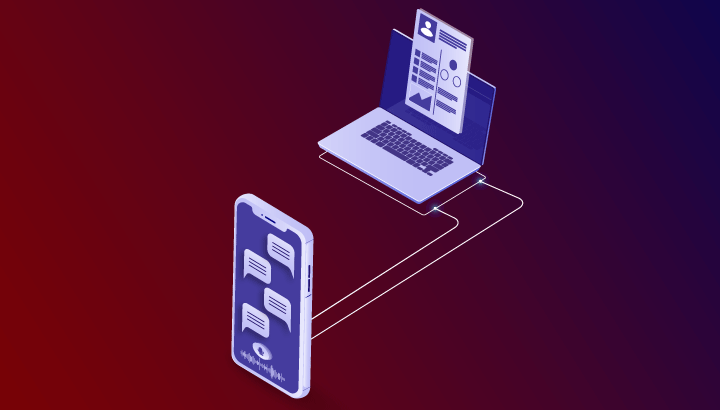 Reasons for adopting CI

Brand voice
Conversational Interface with its Natural Language Processing (NLP) ability to understand, comprehend and respond to users in their language. And, also, with multilingual support it becomes all the more advantageous to interact with the users in the language that they are comfortable with.

Comscore in one of its study has found that by 2020, 50% of the online searches will be voice-based.

Increased user attention
Users today have an attention span of 8 seconds. And with the competing social channels it is important to provide only the necessary information with clear call to action after every interaction that's imparted to the user.

Voice and chat interaction can help bridge that gap and reduce the distraction caused by information overload – this consequently helps in better user engagement.

Reach wider spectrum of audience
In a study done by Gartner, it says that by the end of year 2020, 30% of web browsing sessions will be done without a screen.

As the size of the screen reduces, consumers are opting for voice-friendly solutions more often for the sheer comfort. This would mean web forms are soon going to be obsolete with Voice Technology taking over the Digital Wave.

Adapting Voice and Chat interface in your existing web and mobile app would give you access to interacting with your users over social channels such as Facebook, WhatsApp and even on smart speakers like Google Home or Amazon Alexa.

Customer (mood) insights
CI is the rebirth of AI. It not only brought a paradigm shift in how a business can interact with its users, but also gave an opportunity to gain insights through their voice intonation and mood insights. With the AI it is possible to gauge how satisfied or pleased or angry or dissatisfied a user is with the product, customer service as well the as the interaction. Such insights can further help the human rep to personalize and take next steps in the later stage of user/customer engagement.

Gartner says, 25% of customer service and supports will be integrated with virtual customer assistants or bots across all engagement channels by 2020.

Reinvent your Webforms today with Streebo Conversational AI

Text messaging or speaking to your device has become the norm for users today. Therefore, it is important to be present on medium and channels that your users are comfortable and used to in their daily lives. Additionally, having a conversation in natural and easy way would essentially change the customer experience at the beginning of their journey with your brand.

At the end of it, adopting Conversational Interface is all about making mundane, time consuming and manual task to an informal, customer-friendly interaction. And if done right, then it could do wonders to your business, your product and your brand.

With Streebo you can get your web and mobile app voice and chat enabled in just 4 easy steps:

Schedule an initial call with Streebo team to understand requirements.
Streebo team to analyze your web or mobile app.
Streebo to provide recommendation on how to best proceed with the enablement.
After mutual agreement between the Streebo team and your business – the implementation of the voice and chat interface enablement to be done.

If this is something you are looking for, then drop us a comment below OR get in touch with us on info@streebo.com OR fill out the form here.