The world is constantly evolving, and methods of data collections and storage that were once very popular are now rudimentary. For example, the never-ending stack of paper-based forms and files, in industries like healthcare, retail, HR, education to name a few is now quickly dwindling.

While the Health-care sector needs to monitor the patient records, Human Resources employs data collection to accelerate the hiring process and maintain employee information. The retail service industry uses it for procurement and services while in the educational industry student data, examinations and evaluation, all are based on data collection, storage, and retrieval. The Customer Service departments manage ticketing or incoming inquiries via forms as well. All this has not changed, but the stacks of paper files have reduced.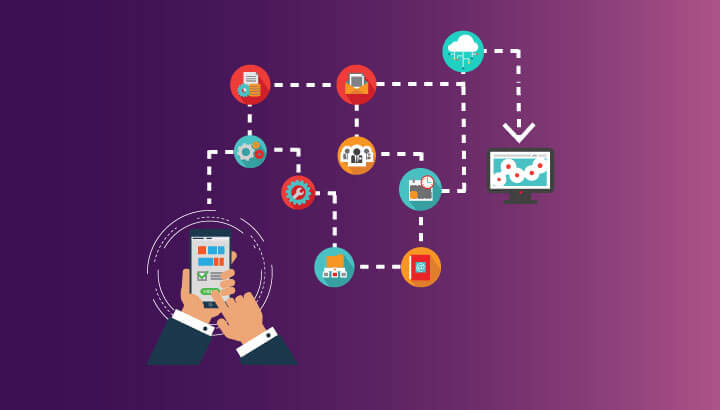 The Time to Automate Your Data Collection Processes Is Now!
Today automation has become the buzz and using e-forms has become a trend. Businesses understand the importance of switching from paper-based form filling, data collection, and processing to an automated hassle-free digital data collection and processing method. Certainly, you will experience higher productivity and higher ROI with automation.

The benefits are aplenty!
Low code forms automation software makes data collection easy – anytime and from anywhere. An advanced e-form system can function in an offline mode. Not being dependent on connectivity to collect data is extremely empowering for business – especially when it entails travel to remote places with no connectivity. The e-form is also convenient when a business has onshore/offshore/ on-site partners for helping them manage their data collection from anywhere. Forms can easily be put to flight and be operated over the internet tout de suite (i.e. instantly).

Form Builder
In many cases there is more than one owner of a form, many people edit it before it is verified, and data is stored for record keeping and easy retrievals when needed. In this case, one of the important feature businesses should look for in a form builder is the ability to have a) multiple owners of a form or b) transfer authority to edit the form.

A Form Builder must build highly intuitive forms with workflows, access control, and security features. Additionally, custom branding, camera addition, bar-code and e-signature facilities are also crucial. Moreover, the forms can be deployed on the web, tablet, and mobile, creating an omnichannel form for all platforms and operating systems. The form automation software must have an interface that allows easy integration with back-end. With a 'Point and Click' interface, these intuitive forms and apps can easily be wired up with your enterprise back-ends like CRMs, ERPs, databases and more.

Streebo's mobile forms builder bundles all the features and more to create user-friendly forms that automate the process of data collection, verification, storage, and retrieval. It is scalable and can manage a large amount of data easily and convert it into a treasure of information and insights using highly advance data capture features and analytics capabilities.