The telecommunications industry has been critical to the process of digitization across a range of other sectors. From financial services to retailers, firms depend on telecom networks to provide customers with compelling digital experiences designed to capture their interest and keep them coming back. Yet the telecom industry's own efforts to transform the way it interacts with consumers to serve, market, sell, and support have lagged. It's time for that to change. To meet this objective, operators must offer an integrated, omnichannel user experience: on the desktop, on mobile devices, on the phone, and in stores.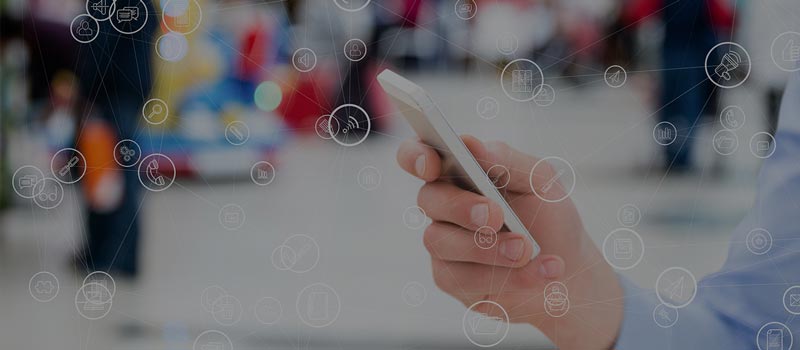 Mobile Forms for Telecom
Telecom companies deal with a mountain of paperwork every day. From customer enrollment forms, services requests, store audits, bills and field assessments are a few tasks that can quickly pile up on their to-do lists. With forms completed in the stores and more coming from the field, it's always tough to keep up.
Mobile Forms are making it easy to remain compliant, enable faster processes and save more time. Here's a look at 5 ways mobile forms can revolutionize the way telecom companies can do business;
Richer Data Capture
Mobile Forms offer easy way to automate data collected in the field for better consistency and higher quality. Mobile forms can be configured to include mandatory fields, custom data validation rules, image and document capture features, and guided form logic to make sure mistakes are avoided and complete data is filled out before the form is submitted. Employees can access important documents, FAQs and incident reports for any clarifications and inquiries on the spot.
Improved Response Time
With so many customers, enrolling daily and so their services requests, it's important to complete forms quickly and not fall behind. Mobile forms can include drop-down menus, look ups, and reference data tables to speed up data entry for field staff. Field data can be submitted to the office with a click of a button, and easily distributed so you can move onto the next task. Less time is spent filling out forms, and field information is delivered promptly to improve process or response turnaround time.
Flexibility
Internal processes are always changing to adhere to customer interests, fluctuating government rules and new policies. With Mobile Forms, create forms tailored to your business needs and make app updates anytime, anywhere. Modifications are published across all platforms so your business can instantly adapt and comply with revised provincial and governmental regulations.
Flow of Information – Real Fast
Site visits and in-person assessments are necessary but are time-consuming too! With instant sharing of information and two-way data flow, Mobile Forms solution lets you view data in real time and catch missteps while staff are still in the field. Hours can be saved by avoiding site revisits, administrative rework, and repeated approvals. And when network coverage is intermittent, offline data capture feature lets field staff carry on and get the job done, in time.
Management Visibility
It's imperative that managers are informed about daily business activities. Fully connected mobile systems enable managers to view field data about ongoing assessment, pending evaluations and failed inspections, all in real time.
Automatic email notifications of assigned and completed tasks can be triggered and reports can be sent regularly to management, so they can gain better insight about day-to-day operations.