Large-scale adoption of mobile devices and ever-increasing sophistication of digital technologies have helped banks acquire customers, share information, authenticate and perform transactions seamlessly. With regulators doing what they do best (regulations), banks have hardly any scope in offering differentiated products and benefits to their customers vis-à-vis their pears!
With their ability to offer a personal touch and conversational abilities, Chatbots have attracted lot of investments and traction from banks and credit unions in creating a differentiator in a highly commoditized landscape.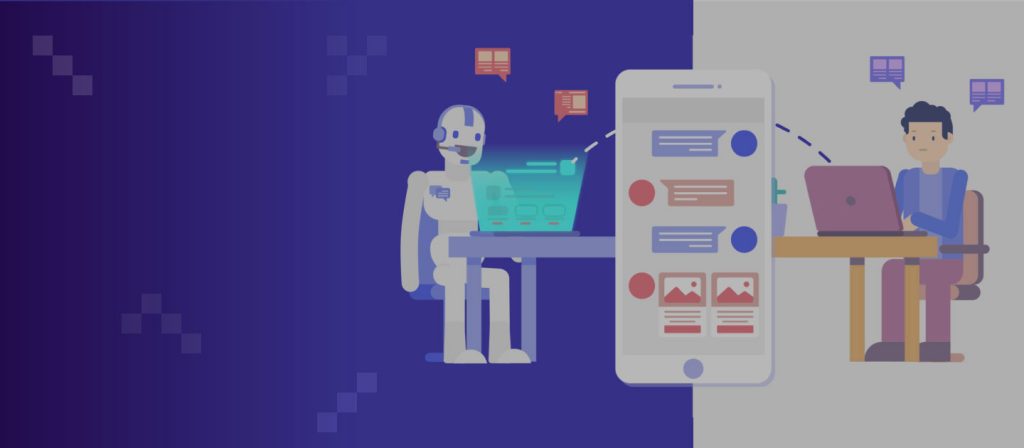 In fact, chatbots have also evolved rapidly by raising the level of sophistication and intelligence over time. From being just a digital tool resolving repetitive customer and employee queries to a conversational analytics platform providing real-time insights for easy decision making to a 'digital assistant' initiating transactions and actions on its own such as, investing in mutual funds, auto ordering fund transfers, scheduling meetings based on voice and text commands.
While there are numerous examples of innovative chatbots helping banks engage with their customers better, highlighting few state-of-the-art chatbots being offered by some large banks in the U.S.
Available inside the Bank of America mobile banking app, Erica (Derived from 'AmeErica') sends tailormade instructions, credit report updates, bill payment notifications, personalised offers and advice basis customers' transaction history and data. Erica also sends tutorial videos on investments and finance.
Capital One's 'Eno' provides information about customer's account balance, credit limits as instant message and can also pay bills instantaneously. What's more? Eno can also understand emojis as the measure of satisfaction on customer services (via the number of thumbs). Eno has its own 'Amazon Alexa App' accepting inputs in form of voice commands and responding with answers on account balance and upcoming payments.
Catering to their wider customer base through 'English' and 'Chinese' languages, the Hang Seng Bank introduced 'DORI' and 'HARO' chatbots to their retail customers. Available through Bank's website and mobile app, 'HARO' answers general queries on bank's products and services (Even calculating mortgage payments) while DORI helps its customers with dining discounts, recommending various shopping and dining options basis customers' preferences. Functions similarly as Apple's Siri OR Google's Alo, DORI is embedded in Facebook Messenger.
Leveraging their historical relationship with merchants, American Express provides sales notifications, personalised offers, reminders on leveraging credit card features via their chatbot. All their merchants / customers have to do is to connect their credit card / account with the AmEx messenger on the Facebook to start conversing.
Known as one of the first launched chatbots [By a Bank] 'Ally Assist' by Ally Bank allow its customers to make payments, transfer funds and perform peer-to-peer transactions via voice OR text commands. Ally Assist assists its customers with their saving and spending patterns and making relevant recommendations through machine learning.
Unlike many of their competitors and peers, JP Morgan Chase utilizes their chatbot COIN to streamline their back-office functions. With the help of COIN, employees can analyze 'Contracts' more quickly and accurately than their lawyers. As per the bank's internal estimates, COIN has helped bank save more than 400,000 hours of manual work.
There are banks which also uses chatbots internally to get real-time predictive insights such as; sales incentive details, customer sales insights, channel performance, market intelligence and benchmarking, customer feedback and analysis.
In fact, with the kind of machine learning technologies available, chatbots have somewhat reached a level of maturity and banks must think drastically beyond the obvious to improve customer loyalty and delight!
A time has come when banks have either start thinking about themselves as 'FinTech's' OR partner with technology firms to leverage advanced technologies in offering a differentiated experience.