The insurance industry involves a lot of customer interactions, with agents helping customers determine their personalized insurance plans, helping them understand the intricacies of existing plans and addressing customer grievances. However, IT managers at leading insurers are looking at new technologies like blockchain, AI and cryptocurrency to transform their customer interactions. A recent TCS study has predicted that the insurance industry will outspend 12 other industries by spending $124 million on average in AI systems, compared to an industry average of $70 million. One of these AI powered innovations is chatbots. Chatbots could be hugely useful for insurers to augment customer engagement, improve sales and drive agent productivity.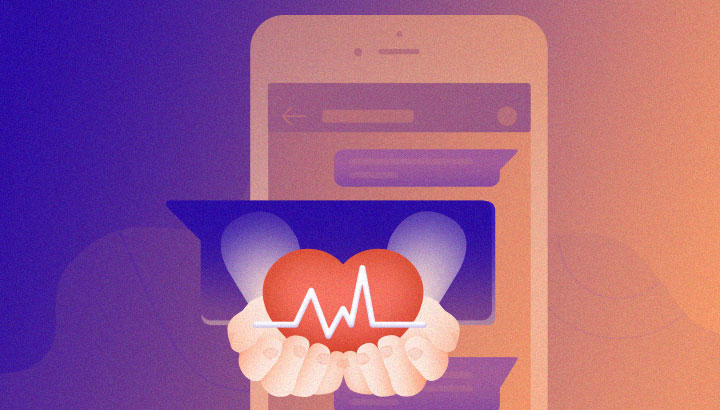 Deliver Truly Connected Customer Experiences with Chatbots
Insurers have been using emails and IVRs (Interactive Voice Response) since the past 20 years to handle customer queries, however new technologies like chatbots can help in taking the customer service to the next level. Chatbots have been used across industries in streamlining customer service with a Gartner study predicting that 85% of all customer service functions would be handled by bots by 2020.  The insurance industry could hugely benefit by letting bots handle menial tasks like solving repetitive customer queries with these automated bots.
Key tasks that could be handled by an insurance agent bot:
Customers can research for the ideal policy for themselves without having to rely on any human intervention.
Customer could apply for the policy on his own as the chatbot would guide the user through a set of pointed questions, thus contributing towards lead generation.
Customers could address queries regarding their impending payments, apply for claims, offers and tariffs via bots
Process applications and claims faster by reviewing customer information and sharing it with the appropriate human agent for further action.
Chatbots are available 24*7, thus helping customers reach required solutions without having to wait for humans to be available. Moreover, the new age user spends a lot of time on messaging platforms and would prefer to chat on a conversational interface, rather than having to call or fill up forms over phone. Chatbots can handle thousands of customers at a time, thus ensuring no bottleneck due to lack of human agents.
With proliferation of channels for customer interaction, these chatbots could be surfaced on 3rd party platforms other than your own website or app. Insurers could launch bots on WhatsApp, Facebook Messenger as well as on voice assistants like Alexa and Google Echo. Thus, customers could reach your company on the platform of their choice, without having to visit your website or download an application.
Powerful AI systems and Secure Backend Integrations are key in building Good Chatbots
Artificial Intelligence has helped us capture user data, study this data and glean insights that could be used for generating actionable insights. The strength of your insurance bot is going to depend on the platform that you use for building the bots, and power of your Artificial Intelligence engines.  The machine learning algorithms used by these chatbots should learn on the go and mimic human interactions in the future.
With time, these insurance chatbots should be able to handle user information more effectively, thus providing instant help to customers on claims, payments and approvals. For the data intensive insurance industry, a lot of information around customer patterns and buying behavior could be collected via chat and these patterns could be used to generate cross-sell and up-sell opportunities.
These bots should also be able to interact with your CRMs, Insurance Management systems, invoicing & payment systems and other backends to deliver intelligent and meaningful messages to customer queries. This integration should be secure and seamless, without compromising on data security as some of these interactions would be done on 3rd party sites. Having the correct platform for building, training and deploying the bots is essential to ensure that your chatbot investment doesn't go waste.
Build your Insurance Bots with Streebo Chatbot Builder
Streebo has built a powerful chatbot building platform for insurance companies to build chatbots easily. Chatbots built using Streebo Chatbot Builder are powered by IBM Watson, one of the leading NLP engines for building chatbots. This chatbot builder platform is very easy to use, with its drag and drop conversation builder and point and click integration interface to make backend integrations. If you are looking to build a bot for your insurance company, reach out to us and we will convert one of your business processes into a chatbot and let you try the bot for 30 days.
Want a personalized demo? Or a trial? Drop us a note and our lab research engineers will help you get started.