Artificial intelligence has been reforming the healthcare industry and changing the way doctors and patients connect and communicate. While doctors and researchers are continuously innovating to expand the boundaries of medicine, chatbots play a significant role in helping hospitals and clinics save thousands of dollars by eliminating unnecessary doctor's appointments.
There are many medical queries that are simple in nature, yet patients ask for expert advice for their satisfaction. Doctors need to carefully pay attention to such queries so that patients are not left nervous, confused and anxious. With a global doctor shortage of 5 million, according to WHO, it is difficult to get a doctor's appointment frequently for such primary healthcare questions. At the same time, patients do not need to head to the physician's clinic every time to get an obvious response to all their basic questions. Chatbots are the future of healthcare as they lead the way in transforming the industry and elevating patient experience.
A range of intelligent chatbots for healthcare is available today. These chatbots are virtual assistants that help in taking doctor's appointment, show medical history, pay bills, refill medicines, give lab test outcomes and advice on further medication. They provide symptom-based diagnosis and give instant responses to general health queries. Older patients use chatbots as a "nurse" to remind them to take their medicines on time. Along with diagnosing and suggesting medication, chatbot as your doctors also provide therapy by initiating conversations that allow patients to open and let out their emotions. Apart from medical help, people might also be looking for medical equipment such as nebulizers, oxygen cylinders etc. Automating this process through chatbots makes it easy for people to instantly get the required information about specific equipment. On the other hand, it expands the scale of patients in hospitals and generates more appointment.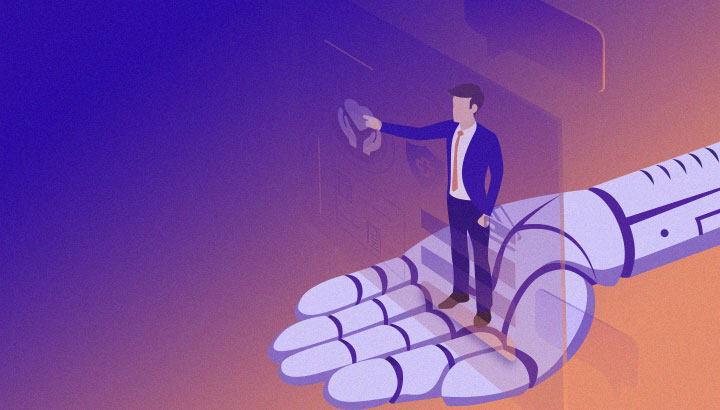 Integrating a chatbot in healthcare services has equal benefits for the patients, hospitals and clinics. Doctors store vast amounts of data ranging from patient history, medical records, pathology documents, research material, device details, and insurance claims. Organizing and analyzing data is a critical task. Chatbots help to fetch the required data and generate reports for doctors to make informed decisions. According to a Juniper Research, chatbots save over 4 minutes per inquiry at an average for healthcare providers which equals to an average cost savings of $0.50-0.70 per interaction.
Easing out the process of contacting doctors is crucial to improve patient engagement as well as reduce costs. Today, people want to reach out to healthcare providers and doctors on the channel of their choice, irrespective of the location, device or time. Omnichannel presence is imperative while designing digital strategies to provide an integrated, seamless experience across all channels and devices.
Chatbots as doctors or healthcare providers empower employees and patients by giving them access to health records, resolve basic queries, allow self-service and enhance the holistic experience in a conversational manner. This pro-active approach keeps the patients and doctors well informed and improves overall health and awareness.
Chatbots are gradually aiding the healthcare industry to become efficient and would be the best bet in the future! With the shortage and inaccessibility of doctors, the potential of chatbots is high as they respond to basic medical queries and assist with primary healthcare.
Streebo, a provider of digital transformation solutions is your go-to-partner for Healthcare Chatbots.