In this fast-paced day and age, businesses cannot afford to wait in line to develop and deploy apps. User behavior and technology changes even before you can spell change, and hence the key to success is quick adoption, fast development and immediate deployment. The focus today lies in making app development quick and hassle free, and the best way to do this is to invest in a low code development platform.
What is a low code development platform?
The traditional app development process needs a team of developers to build applications. This team writes codes and develops apps based on business needs. This is a very time-consuming process. Moreover, app development and deployment is never a linear process. There are regular updates, changes in client requirement, addition of new features and many such changes that need to be done. Here again, the line of business must depend upon the IT team to make these changes and updates.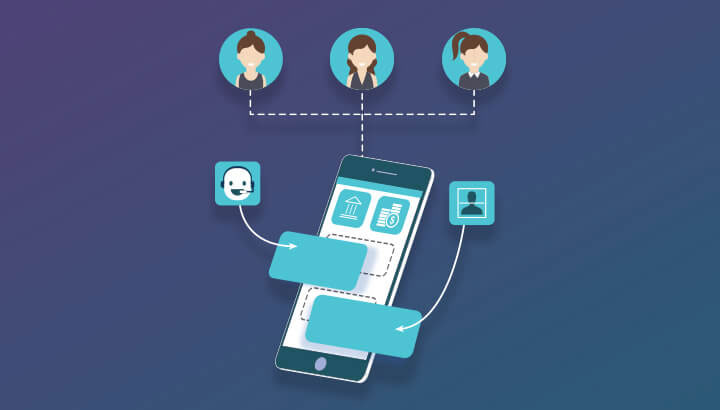 Low code development platforms, on the other hand, are visual tools where the underlying code is represented in a visual format and is easy to understand for both IT professionals and the core business team. Thus, low code development platforms make it easy for IT and business teams to work in close collaboration and be a part of the development process. Not to forget the time and money that a business invests in lengthy coding cycles that must be written from scratch. With this development methodology, apps can be developed using simple drag and drop builder very fast. Any digital property can be easily wired with your enterprise backend with a point and click interface. Low code development makes it easy to create and deploy apps with smaller teams and enables minor changes or updates to the app without the support of IT.
Benefits of Low code/No code Development
Quick development with drag and drop builder
Simple point and click interface for backend integrations
Single code base structure to manage application and content updates
40-50% reduction in development cost
Lower IT dependency
Easy and minimal maintenance requirement
Do you have a hand-coded application?
Do you already have a hand coded application developed and running? In that case, you can still use low code widgets that coexist with hand coded apps. Alternatively, if you have an app that is built using low code / no code platform, you can custom code extensions and add new features into the app.
Choose your technology partner!
Choice of technology partner is of crucial importance for your business. Many low code development providers design the most functional apps in less time and low cost. However, security and scalability are important parameters you should never compromise on. Streebo uses IBM Mobile Foundation and IBM Digital Experience Manager platforms to build omni-channel and cross-platform apps. This means that the app uses a single code base and once it is designed, it can be deployed over all channels like web, mobile and tablet in a single click. The single code base also lets you change/update content in single go. Besides, it can also be used on any platform like Android and iOS to name a few.  Security and scalability are never compromised.
So, get all what you need and more, and set your app rolling!