The buzz around chatbots and artificial intelligence has taken a giant leap and this technology is virtually changing everything around us. It has already taken over the business world – automating processes, transforming customer interactions and providing personalized services. Messaging apps are rising beyond mobile apps and Facebook can easily boast about 1 lac+ integrated bots today. According to a recent study, 85% of customer interactions will be handled without a human agent by 2020.

Chatbots are at the intersection of Artificial intelligence, automation and the changing use of internet. The effectiveness and benefits of chatbots in doing business have been proven with the time and cost savings that they bring to the business. According to a Juniper Research, chatbots can save up to $8 billion per year across industries.

Chatbots today are not designed to respond to FAQs only but also have other cognitive capabilities such as Speech to Text, Language Recognition and Translation, Customer Behavior and Text Analysis etc. Several companies are integrating conversational and transactional chatbots that let customers complete tasks within minutes. The highest usage of chatbots today is in the field of customer service where they solve issues, take orders and perform transactions through the bot without human intervention.

Here are a few examples of companies leveraging AI and Chatbots:
Dominos:Dom, their ordering assistance chatbot takes orders through text, voice and Facebook Messenger, offering a seamless ordering experience.
Mobile Monkey:Just like email blasting, they send their content to users through various messaging platforms (chat blasting) and receive 80x higher engagement rates at average.
Casper: The mattress company's chatbot Insomnobot-3000, gives you company and offers human like conversations from 11pm to 5am when you cannot fall asleep.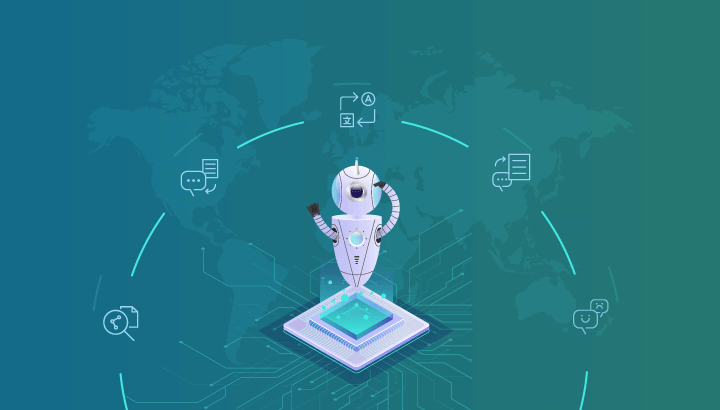 It's not about the Future of Chatbots, Chatbots are the Future!
Customers are already opting for chat over emails or calls for communication and majority of businesses have integrated or have planned to integrate a chatbot soon. Chatbots have crept up the business world and created a need in the market. Enterprises believe that Conversation as a Service (CaaS) is the future. Since people spend most of their time on messaging apps, companies are expected to invest heavily in comprehensive bots that allow everything from customer service, banking, shopping or just offers a human like conversation.

"In the next 5-10 years, every brand will have its own digital assistant to represent them."
Satya Nadella 
CEO, Microsoft
Bing Ads carried a survey in March 2018 regarding Consumer Adoption of Digital Assistants and Voice Technology, and it wasn't a surprise when more than 60% of respondents expected brands to have their own personal assistant to serve them round the clock.

Currently, chatbots are aimed at generating traffic to the website or mobile app and engage the user. The next target should be in-chat conversions where prospect is converted into a customer while having a conversation with the bot. Chatbots will thrive when they can convert leads for the brand, thus generating higher ROI.

After all these possibilities, the question remains – Will chatbot understand the emotions of people? Will there be a day when it will be impossible to distinguish whether you're talking to a bot or a human?

With the ever-changing technology landscape and advanced research, all the predictions about the future of chatbots are probable. But the first steppingstone to get there is to embed a fully functional chatbot to your digital assets and stay current with the market trend.