"Chatbots are the future", however cliché it may sound but they are! While they can add enormous value to the business, there are factors if not considered OR implemented well, could danger the whole objective of having them at work!
Legacy Backends and Databases
Lot of us are familiar with one of the most popular responses Chatbots give: "I'm sorry, I didn't understand your request." – Even before training your bot for the right responses, key is integrating them with the backends – which would draw these responses (In this case, not that response)!
Bots can only be of a real value if the conversation is actionable!  More the backends, more tedious would be to integrate them with the Bot by writing those lengthy lines of code. Look for those 'Low OR No Code development platforms' which can shorten the overall development time and bring the ease while integrating with multiple backends.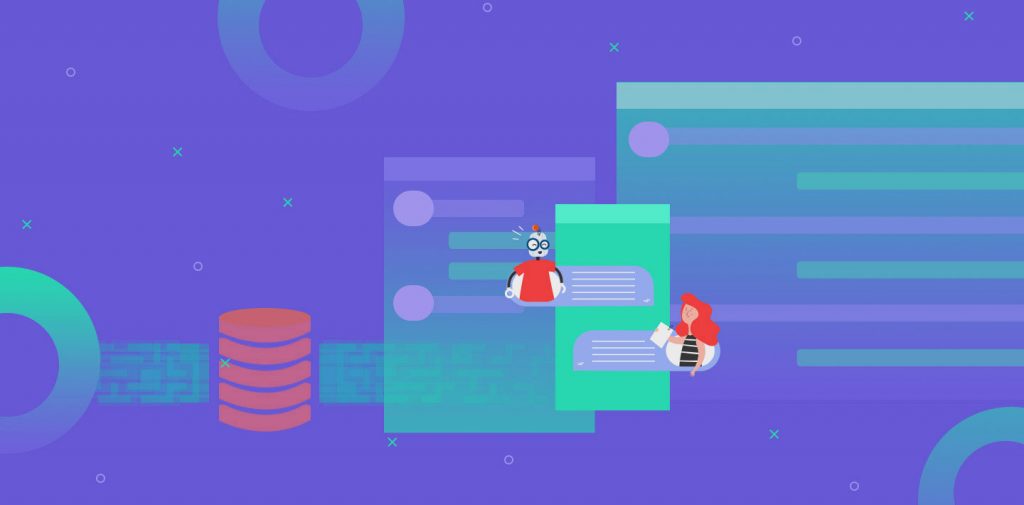 Unified Interface and Experience
With its intuitive feel, unified experience and ease of onboarding customers through any channels makes Chatbots more preferred way to converse and transact than web OR mobile app. However, more the flexibility bigger is the challenge to create and manage these multiple interfaces. Enterprise need to adopt the platform and technologies which would facilitate faster deployment and management.
Select a platform that asks minimal codes and hence minimal management. Even if team are managing web, mobile app OR bots – all should be managed via single code and deployment across multiple platforms such as; Web, WhatsApp OR Messenger should be easy.
IT Dependency  
Gone are those days when deploying the newer technologies would also ask for deploying resources with varied technical skills. Significance of chatbot relies on how soon one can react to customer queries and most importantly on changing market dynamics (or competition).
As a business leader the priority should always be to reduce the dependency on IT. Line of business has to collaborate and contribute to the changes get the most optimum ROI on Chatbot deployments.
What if there is a unique solution that can overcome all these challenges at one go? Yes, there is – Streebo Chatbot Builder – a unique set of no or low code tooling allows enterprises assemble slick and intuitive Chatbot interfaces for web, app, WhatsApp OR Messenger with minimal fuzz.
Built in conjunction with the IBM Product labs and leveraging the industry leading IBM Watson & Cloud platform, Streebo Chatbot Builder cuts the development cost for building Chatbot interfaces in half!
Streebo Chatbot builder's three principal components; its User Interface, Integration SOA layer and Artificial Intelligence leverage IBM Watson & Cloud platform extensively along with the various Watson services such as; the AI assistant, Speech-to-text, visual recognition, personality insights and tone analyzer.
Want to know more? Have a quick look at –


You can also leverage 'IBM & Streebo Chatbot Garage' to build a tailormade Chatbot for use case of your choice.