Independent testing provider or in-house testing team? –  A Topic has always been debatable. Both have numerous advantages and disadvantages. At one place in—house testing team provides higher control, but that comes with a baggage of managing resources in different verticals across testing practices. Moreover, in this highly uncertain world, cost plays a major role. It further pushes organizations to outsource testing activities and focus on core product development.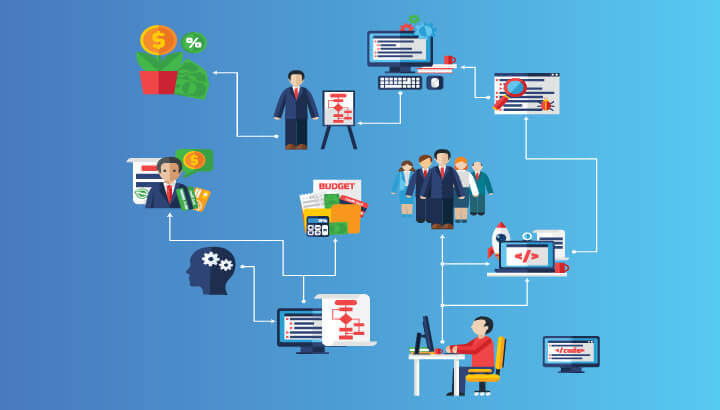 Let's explore key advantages of going for independent software testing services over the in-house testing team.
More focused, experienced and professional team
The key benefit of having an independent software testing provider is having the highly skilled team with experience across the different testing areas such as functional testing, automation testing, security testing and performance testing. They maintain the team of people having experience in a variety of domains providing unique capabilities in identifying project domain.
Freedom from the investing and managing resources, increased focus on product development and growth
Managing and maintaining skilled resources is headache; especially when salaries are on the rise in our sector. When you outsource testing, the independent service provider manages end to end testing the product and you can invest and focus on your core product development and marketing.
Improved testing coverage resulting in better quality and increased compliance level
Unbiased and fair testing always brings smallest and complex loopholes to management's attention. A group of independent testers test the application in an unbiased way, and it is especially important where compliance with the government rules and regulation, product benchmark deviation identifications, QA audits are of utmost the importance. There are many evidences where whole project was failed due to failure in meeting such compliances.
Reduction in ownership cost
Right from maintaining test environments, test setups and tools, independent software provider will take care of everything. Business need not to worry of such expenses and license renewals. Right from initiation of testing to the closure, everything will be managed by 3rd party testing provider.
Access to industry leading solutions and approaches
Independent service providers have long established standards for test planning, test execution for functional as well as non-functional testing from a variety of domains. This is something takes years for any organization to gather. 3rd party providers have a variety of projects and based on such experiences gathered over the years, they create best suited standards and plans for your project. Moreover, there are plenty of tools available for various types of testing needs, business does not need to analyze all of them. Expert from an independent service provider will come up with best suited solutions and tools to solve complex testing challenges.
Reduction in overall the product launch cycle
Over the years, organizations have understood the importance of engaging testing team early in the cycle helps a lot. 3rd party testing service provider ensures faster turnaround time and the right amount of testing cycles. Based on 3rd party Go/No-Go certificate, business can confidently decide on a product launch/update plan. An Independent service provider will work as strategic partners to make your product a huge success!