The mobile technology has been rising exponentially and organizations are trying to leverage its benefits for greater efficiency and productivity. People tend to use more than one device to access various tasks to most of the office work. As BYOD took off, employees expect easy access to work related documents, updates and seamless internal communication from any device. Hence, organizations are capitalizing on resources to make their mobile intranet app a central point for all employee needs.
It is imperative for organizations to enable their employees to access the intranet from any device that they have handy. For field staff, it is not feasible to carry laptops with them all the time and so they would connect to the office with mobile devices. Thus, the intranet must be adaptable and flexible so that it can be displayed on various devices. Intranets have emerged as a powerful and necessary tool for internal communication and has enhanced the functionalities to cater to employee needs.
Here's a list of the top 5 features that any mobile intranet app must have to make tasks easier and quicker and keep employees connected: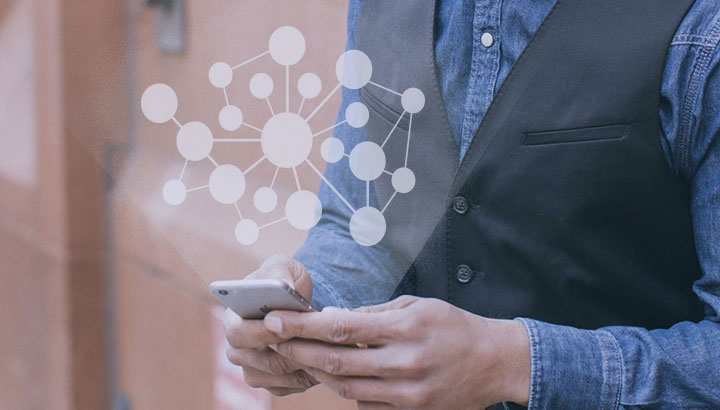 1)  24*7 Cloud Availability
A good mobile intranet should not be restricted to corporate boundaries only. It should be deployed on the cloud to enable field employees to stay connected to the organization even from remote areas. Availability on cloud augments the efficiency of employees as they can report to the management on-the-go from any device and others can also access the information anytime, anywhere. This makes the work process seamless and keeps everyone in the organization on the same page.
 2)  Interactive Hubs (Engagement and Collaboration)
Storing, sharing and accessing company documents is the main feature of any mobile intranet app. A document repository where employees can upload various documents, blogs, articles, forums and resolve queries is a great way to share knowledge across the organization. A platform where employees can share ideas and opinions, conduct discussions as well as tag, comment or like posts, creates a sense of community and enhances the brand image at no cost. It acts as a virtual workplace and drives a culture of collaboration and engagement.
3)  Employee Directory
It is important for organizations to make it quick and easy for employees to know each other. Intranets should have a section where employees can create their profiles and share a short bio and work experience. All the content created by them and the discussions that they have taken part in should also be available. Their email id, department, location, extension number and all such handy bits of information should be displayed. With this, all the information related to any employee would be available at a single click of a button. This provides an opportunity to know colleagues on a more personal level.
4)  Security and Integration
Financial data, plans and policies, personnel information, confidential data that every organization shares only on a need-to-know-basis. Intranets should have multiple security layers and tight password protection to block unauthorized access and prohibits data misuse or theft. Mobile intranets should also be integrated with existing business systems to pull through relevant information and allow employees to view and update and generate real time reports regularly.
5)  Search Capability
Intranets are loaded with information and searching for specific content by browsing through various files and folders takes up a lot of time. Information search is a vital part of daily business processes and employees should be able to get all the required information in minimal time. A seamless navigation system, search facility, suggested results and a categorization system makes the work quicker and increases employee productivity.
Mobile intranet apps have become a major part of the modern business. Using the above stated features, organizations can drive adoption and leverage the power of intranets to the fullest. When employees have the freedom to collaborate and plan their work, it boosts their productivity, which in-turn means more profits for the business.