8th November was a landmark day as the Indian government announced its demonetization policy. This was a clear move towards a digital first economy. Banks were forced to provide 'Cashless' banking options to their customers. The Government has issued concessions and incentivized digital payments by lowering charges for electronic payments up to March 31st, 2017.  Merchant Discount Rates (MDR) and levy on small transactions through mobile phones has been done away with to encourage digital transactions.
Are the banks in the country ready and primed to help the Indian economy become 'Cashless'?
Long before demonetization, The National Payments Corporation of India (NPCI) formally launched Unified Payments Interface to make mobile payments as simple as sending a message or mail. However, only 30 out of 150 eligible banks signed up for it then. Only a few leading banks have shown the vision to embrace this digital transformation, meaning that they are missing out on cashing in during this 'Cashless' era.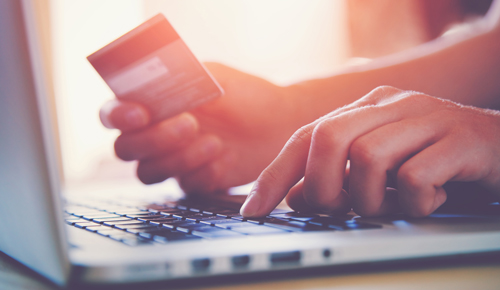 Banks need to be proactive
India only had 15 lakh PoS machines till Nov'16 to serve the millions of customers looking to pay digitally. The number of retail merchants (1.5 crore) and SME's (3.6 crore) far outnumber the number of PoS machines. The Finance ministry has estimated that number of PoS machines (physical or mobile) need to be 10 times the current number to ensure that the cashless economy takes wings. India has only 2 PoS terminals per 1,000 debit cards, as per a study by Macquarie Research published in August, posted on the website of National Payments Corporation of India.
Customers today are seeking simple cashless payment options and many are availing easier tools like PayTM over bank apps with UPI facility. Innovative services like Square in USA have helped the last mile merchants and even street vendors to accept digital payments via a smartphone. Banks must be proactive in issuing their own Point of Sale (PoS) terminals or issuing mobile PoS solutions to stay relevant when more & more citizens will start going mobile.
Technology to the rescue
Banks are today moving towards modern IT infrastructure to ensure that security is maintained while ushering the era of digital transactions. Robust platforms for building web portals and mobile apps are a must in safeguarding identity, data and customer privacy. Platforms like IBM WebSphere Portal, Oracle WebCenter, Temenos edgeConnect are preferred by leading banks around the world for building their online banking portals. Similarly, SAP HANA, IBM Mobile Foundation, Kony MobileFabric are leading mobile platforms for building highly secure & robust mobile solutions.
Way Forward
Digital wallets like PayTM & MobiKwik and Mobile POS manufacturers like mSwipe are acquiring merchants at a very fast rate. It is crucial that banks reach such small merchants with their physical PoS terminals, Mobile PoS solutions or QR code based terminals. There is a rising wave of cashless transactions and banks will lose out if they allow the private players to dominate the cashless market. Issuing their own point of sales terminals or digital wallets would ensure that banks can avoid paying Merchant Discount Rates to intermediaries. Banks are able to charge customers and merchants through MDR for debit cards & credit cards and even though these rates have been reduced for encouraging digital payments, even an MDR of 0.1% will be a huge revenue generating opportunity for banks in the years to come.
Banks should reach out to mobile app vendors in creating intuitive apps with UPI facility that can be used to make payments at street vendors and small merchants. Also, they must aggressively onboard these merchants and educate the merchants on how to use this new service. If the banks do not devise aggressive strategy around digital payments, private players could end up making all the profits.
Read about Streebo's Mobile Banking Solutions
To develop your own Mobile PoS solutions, contact us.