Developing or managing web or mobile applications may prove to be difficult for enterprises if their IT teams aren't capable or big enough to handle issues that crop up on a day to day basis. Be it startups, small or medium enterprises (SMEs)or large conglomerates, generating traction in the crowded mobile app market depends on how you develop applications and keep them relevant in this age of mounting customer expectations.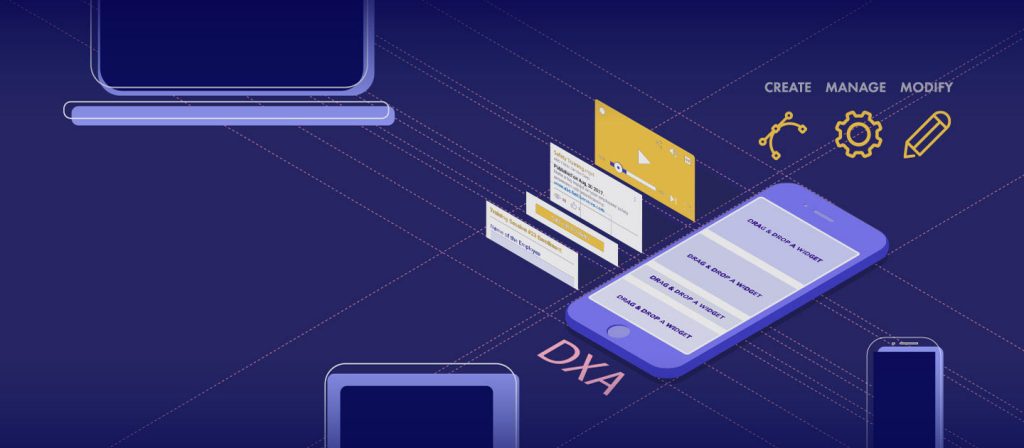 Key challenges faced by IT managers or app development heads in app development are:
Long Development Release Cycles
Poor User Experience
Slow Time to Market
App Updates take a lot of time
Poor App Adoption post release
These reasons cause innumerable headaches to the IT managers, as they aren't able to justify the huge investments and efforts undertaken to develop the mobile application.
One of the key reasons for long development cycles, slow time to market and app management struggles is the platform which is used for app development. The tools used for app development play a significant role in shaping your enterprise apps in this cluttered app market. A highly flexible app development technology will help organizations remain up-to-date with varying customer needs and this in turn, will help them gain new customers as well.
Due to budgetary constraints and urgent need, IT heads sometimes go for the cost-effective option without exploring app automation platforms. However, this ends up limiting them in the long run when it comes to modifying user experience, faster update roll outs or regular content management.
Manage Enterprise Apps Effectively with Streebo's Digital Experience Accelerator
With Streebo Digital Experience Accelerator, enterprises can now roll-out updates faster, manage content easily and make app related changes quickly with minimal technical expertise.  Streebo DXA is a low code tool to create hybrid applications with a drag and drop app builder, which can help IT teams create apps and widgets quickly. With a single code base, manage content on web, mobile and chatbot interfaces with this hybrid app development platform. Streebo Digital Experience Accelerator (DXA) can be used to embed fields, widgets or complete pages in current web or mobile applications without any impact on app performance.
Benefits of Streebo's Digital Experience Accelerator
One Click Conversion: Move your web apps to mobile with a single click of the button, thus reducing development effort and cost.
Instant Update Roll-outs: DXA helps you manage app updates easily with a soft update after appropriate changes in the widgets. So, there is no need to make a new submission to the enterprise app stores every time there is a change in the app.
Select from Available Templates: Choose app layouts of your choice to give the best experience to customers. Streebo DXA gives you an option to choose from a Pre-Built template library or create a new one manually.
Easy App Consolidation: Option to build a single hybrid app from multiple web apps by picking required modules from different apps
Mobile Device Capabilities: Add camera, barcode scanner, workflows and generate PDFs easily with the drag and drop tool. Apps created with Streebo DXA work in offline mode as well.
For any application development head, just one-time app creation shouldn't be the only criteria, regular management of these apps – be it content or navigation related – need to be addressed by the app development platform. As apps are the future and going to remain for a long time to come, it's better to spend on the best technology once rather than spending chunks from your IT budget on outdated technology.
Want to see how Streebo Digital Experience Accelerator works? Contact us now