I am a global HR consultant at a leading IT company. We have a great brand positioning, a sparkling corporate brand reputation, an illustrious client base and the best technology at helm. In addition to this we also focus on improving our employer branding. I truly believe that a successful company constitutes of successful and talented people, and what these talented people are looking at – is employer branding. We as an organization understand this, and hence we have always focused on creating a conductive environment, working relentlessly towards engagement and retention of employees.

When employees join a company, they are always looking for value. Both potential candidates, and existing employees have the same question – "what's in it for me?" How do we help them get the answer? Here is how, we improved our 'employer brand' at Streebo and tapped the best talent in the Industry, to be a part of our growing team. Read on…
Content is the King!
We believe in both internal and external branding; hence we started our employee newsletter, "BioScope", which had an informative and interactive format. To avail the best and attractive content, we took help from our SEO Expert and Content Writing team. We posted short descriptions and pictures of our office events, wins, office outings, initiatives, etc. on Facebook and LinkedIn. This was further promoted by our employees and followers. We also took cues from reviews posted on Glassdoor and directly from our employees and tried to make our workplace very conducive for the overall happiness and growth of your employees.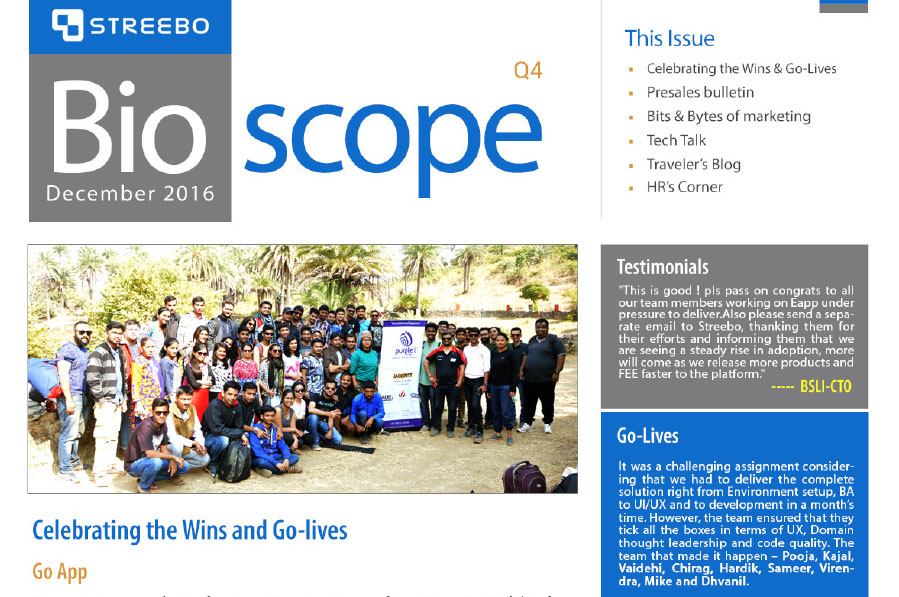 Social media to the rescue
Social media is a fad these days and every individual be it human or company can reap its benefits if used in the right way. We focused on being consistent on various social media platforms. We even collaborated with our Digital Marketing and SEO team in order to maximize our digital presence. LinkedIn, Facebook and WhatsApp were our main mediums of promotion. Most of our recruitment campaigns i.e. for experienced, fresh grads or interns were posted on these mediums.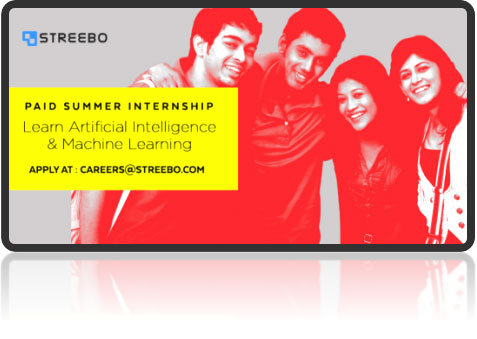 Long term vision and planning
We were very clear not to get demotivated with any negative or unexpected response from our target audience. We were steady and consistent in our branding activities and hence were able to penetrate and get successful in long term. Social media and digital transformation is the future, and tapping into its potential is the need of hour. Traditional approaches will eventually be unproductive and hence we always try and explore newer ways to promote our brand and entice enthusiasts.
Optimized job postings
We focused on writing better job descriptions on our careers page.  We linked our careers page to our Recruitment Management System hosted on Cloud DXA which is our own product. This gave our applicants a rich experience and gave them a glimpse of our potential as a Digital Transformation Leader in the global IT cosmos.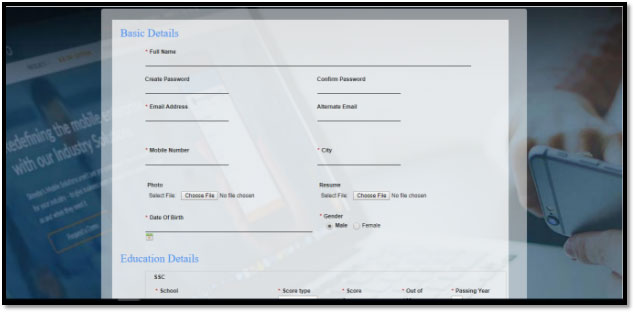 Streebo is an IBM gold partner and has steered digital transformation for many leading companies across globe, mainly from industries like Banking, Insurance, Manufacturing, Utility, Travel, Airlines, etc. to name a few. Streebo has pioneered revolutionary products like Application builder, Mobile forms builder and Chatbot builder – and has carved a niche in the global marketplace. With so many accolades to backup our capabilities, we successfully hire the best talent available in the industry. We have a rigorous hiring process and have on most of the instances observed that streebo's work-culture and technology-focus, has candidates clamoring to work at Streebo. There is also an over whelming response from candidates who want to apply from campuses. We make sure that we provide the right learning curve and opportunities, to both freshers and experienced candidates from technical and non-technical fields.