Developing applications at a fast pace is a challenge for IT directors around the world. Today, I want to introduce you to a similar challenge which was being faced by Simon, the IT Director at a large utility company. Over the last 7 months, Simon and his team had been trying to roll-out a mobile app to automate all field service functions. The plan was to move all their 1800 field service agents, currently using paper forms for inspecting electrical installations, to smartphones and tablets so that they could use mobile sensors for capturing all the data more accurately and hasten the inspection cycle. The RoI was also compelling as the entire process from taking notes on the field, filling it up in excel sheets at the end of the day and sending it over email to their head office would now be replaced by a sleek real-time process.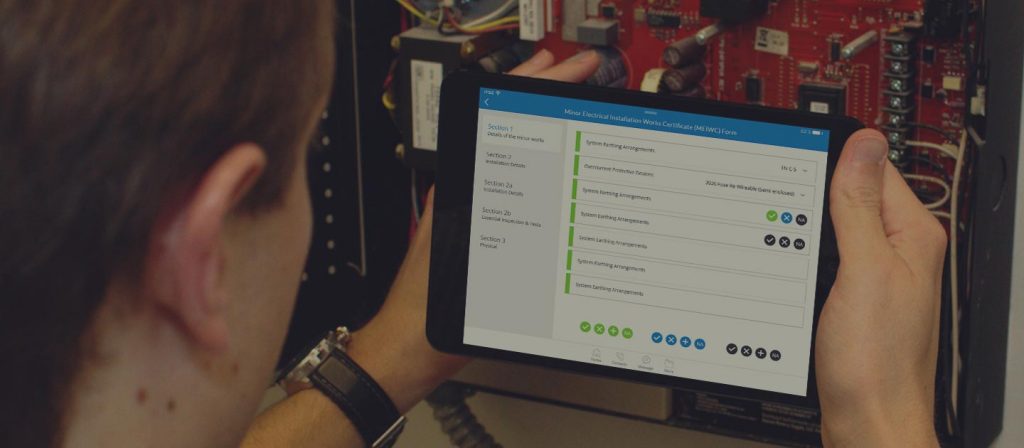 However, a couple of Simon's mobile developers had just quit and the IT team was running way behind time on their goal of delivering a mobile app to their CIO. Under current circumstances, only adding more developers could have helped them deliver on time. While their existing IBM Mobile Foundation platform handled the need for a robust platform handling OS upgrades and new device launches with ease, the development of the mobile application was still a huge challenge as they needed experienced MobileFirst developers to release the app on time.
This was when Simon met us at an IBM conference in Orlando. We introduced Simon to Streebo Mobile Forms – an automation technology – which allowed developers with little mobile development experience to use a drag and drop interface for building complex mobile and web applications with ease. Additionally, Streebo Mobile Forms was powered by IBM Technology so the utilities giant did not have to worry about the robustness and security of the platform. With workflow support and access control, these forms could be wired with any backend using a point and click interface using the form builder interface, which was the underlying technology embedded inside Mobile Forms.
Using this tool, Simon and team were now optimistic as their efforts in developing the 'MobileFirst' application had lowered and the development cycle was considerably reduced as the entire app creation could be done by dragging and dropping form components. Moreover, these forms worked in offline mode as well and they could embed mobile sensors such as e-Signature, Camera, Bar code as well to their forms. Simon's team of junior developers was now rapidly rolling out multi-page inspection forms after a 2 -day training of Streebo Mobile Forms. Within 6 weeks, all their forms were converted to mobile forms, thus shortening their development cycle by 60%. The Field Services app was rolled out with much fan-fare and adoption has been seamless thanks to the compelling productivity gain that the reps on the field experienced with the new app.
With such a phenomenal achievement, Simon and team decided to use Mobile Forms for all their MobileFirst App development going forward. In the past year, the IT team has rapidly assembled multiple applications and integrated them with a host of disparate systems including SAP, RDBMS and various legacy systems. The utilities giant is now planning a slew of mobile initiatives with the strong belief that they are ready for any digitization challenge with the power of IBM Mobile Foundation, IBM Forms & Streebo's Automation technology.